Will house prices go down in 2023? Depending on who you ask, the forecast for 2023 is mixed. Most experts in the housing industry predict less buyer demand, lower prices, and higher borrowing rates. Rate increases, along with a shortage of availability, have pushed many purchasers to the sidelines. Home prices may fall slightly, but not drastically as they did in 2008. Some believe that the housing market will continue to outperform compared to the pre-pandemic.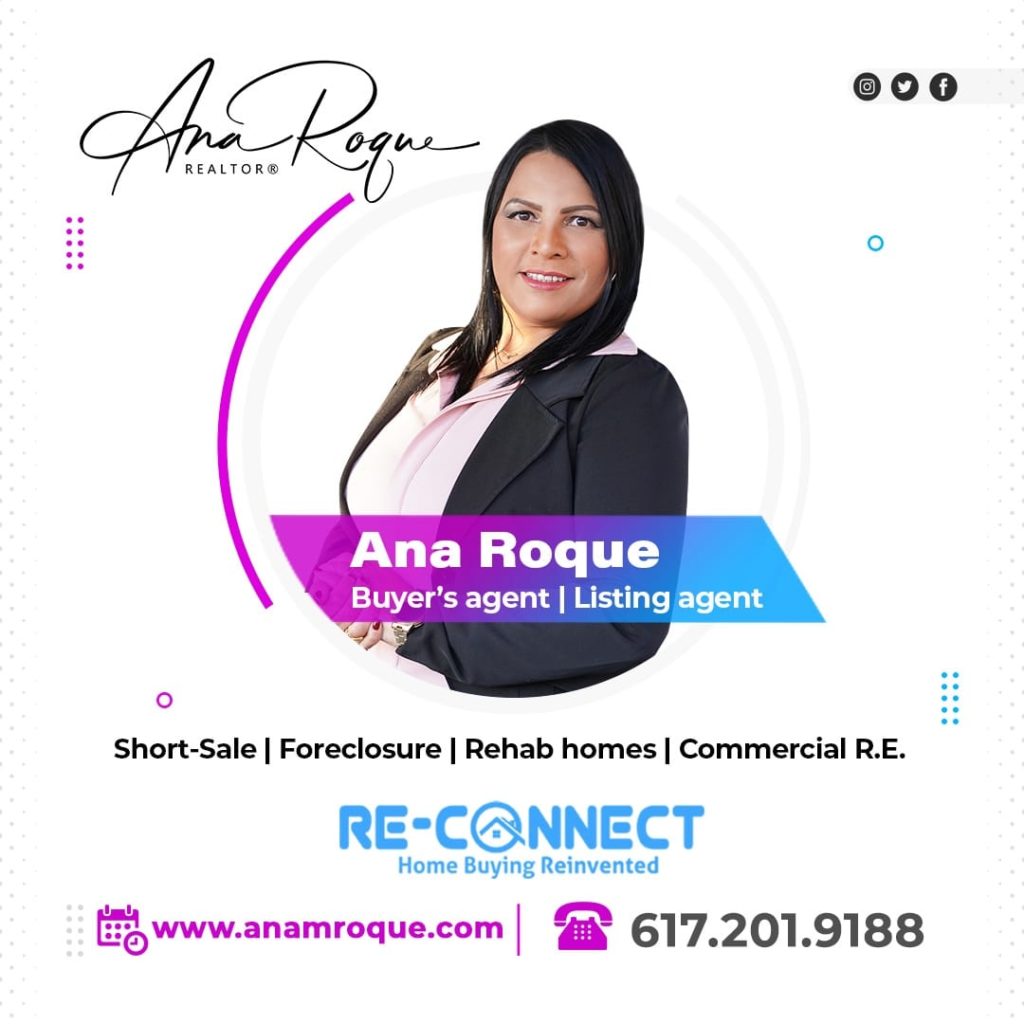 Most analysts predict that home prices will grow in the majority of the housing markets next year albeit slightly. If inflation persists, the Fed could tighten more than anticipated by the financial markets. This would result in higher mortgage rates, which will impact the U.S. housing market. If inflation falls or a recession develops in the near future, the Fed may soften financial conditions.
Homeowners, sellers, buyers, and renters may be unimpressed in 2023. As mortgage rates rose in 2022, home sales slowed, leading to a decrease in home price rise and moving the housing market balance away from sellers. A slowing in home price increase won't be enough to make the housing market a buyer's bonanza as mortgage rates continue to rise as the Fed guides the economy to a soft-ish landing.
Homebuyers will benefit from a growing number of homes for sale, but costs will stay high, limiting affordability as budgets tighten. If buyers and sellers have unreasonable expectations, 2023 could be a stalemate. In its most recent prediction, Fannie Mae reiterated its opinion that the housing market will push the United States into recession at the beginning of 2023.
According to their estimate, home prices could fall in 2023. The slowing effect of rising mortgage rates on the housing market has been mostly predicted, and home values appear to have already begun to trend downward. Looking ahead to the entire year 2023, the ESR group predicts a 1.5% fall in national home prices. While Zillow predicts that home values will rise in most markets over the next 12 months, it does not expect much growth in the remaining months of 2022. It predicts that home values will fall in 271 markets over the next twelve months.
Here is the summary of the housing market predictions by experts for 2023 as we approach the end of 2022.
Selma Hepp, interim lead of the Office of The Chief Economist at CoreLogic: Real estate activity and consumer mood regarding the housing market plummeted after the recent increase in mortgage rates above 7%. In October, home price increases remained close to single digits, and this trend is expected to persist through the rest of the year and into 2023.
Some housing areas have experienced major recalibration since the spring price high and are projected to incur losses in 2023. Nonetheless, more deteriorating inventory, some relief in mortgage rate rises, and reasonably optimistic economic data may help eventually stabilize home values.
The top economist at Realtor.com, Danielle Hale: In 2023, the housing market could feel more like a buyer's market than a seller's market after being in a sellers' market for several years. While the 22.8% increase in listings should be good news for buyers, it's mostly due to homes taking longer to sell due to tighter affordability. In 2023, the national annual median price for homes for sale is projected to rise by another 5.4%, which is less than half the pace seen in 2022.
Even if a homeowner decides to sell their home, they will likely have a lot of equity in it. However, as buyers and sellers pull back from a housing market and economy in transition, we anticipate house sales to be significantly lower, down 14.1% compared to 2022. The rate of home sales in late 2022 is a good indicator of what the annual total for 2023 would look like.
Chief economist and senior vice president of research at the National Association of Realtors, Lawrence Yun: In 2023 and beyond, the real estate market in Atlanta will be the one to watch as 4.78 million existing homes are sold at stable prices. The median home price will rise to $385,800, an increase of only 0.3% from this year's level ($384,500), while home sales will fall 6.8% compared to 2022's level (5.13 million).
There's a chance that half of the country may witness price increases, while the other half will see price drops. Nonetheless, the markets in California may be an outlier, with San Francisco perhaps seeing price decreases of 10-15%. Following a 7% increase in 2022, rents will go up by 5% in 2023. In 2023, the foreclosure rate will be lower than ever before, accounting for less than one percent of all mortgages.
This is less than half the average historical rate of 2.5%, therefore the 1.3% GDP growth will be a significant slowdown. As the Fed lowers the pace of rate hikes in an effort to contain inflation, the 30-year fixed mortgage rate will fall to 5.7% in late 2022 from its peak of over 7% at the time. This is significantly lower than the pre-pandemic average of 8%.
Taylor Marr, Associate Chief Economist at Redfin: Mortgage rates are expected to fall further in the new year as a result of taming inflation and expectations that the Federal Reserve would ease rate hikes in the next year, which will boost demand for house purchases. But demand is still well below its high, so it's too early to declare a comeback or even a recovery.
We are keeping an eye on the job market for signs of sustained deceleration in price growth. Higher salaries and consequent price increases are one effect of a robust labor market like the one we're experiencing right now. A small increase in unemployment and/or slower economic growth would definitely help bring down mortgage rates even further, which seems paradoxical. If this trend continues into 2023, the boost in demand seen thus far may be reflected in a rise in pending sales.
Senior economist at Zillow, Jeff Tucker: The softening of the rental market has not yet resulted in any significant respite for tenants. There is hope, though, that prices will decrease in the coming months. Rent increases have slowed from a record 17.2% in February to 8.4% in November. Data like this is encouraging for renters hoping to sign a new lease in 2023, but they should still keep a careful eye on the market and move swiftly if they locate a rental that meets their needs and budget.
Since rental rates are still higher than they were before the outbreak, compromise and adaptability will be required well into next year. Tenants with leases coming up for renewal should realize that they have greater leverage to negotiate this year and should look around at comparable rentals in the area before making a decision.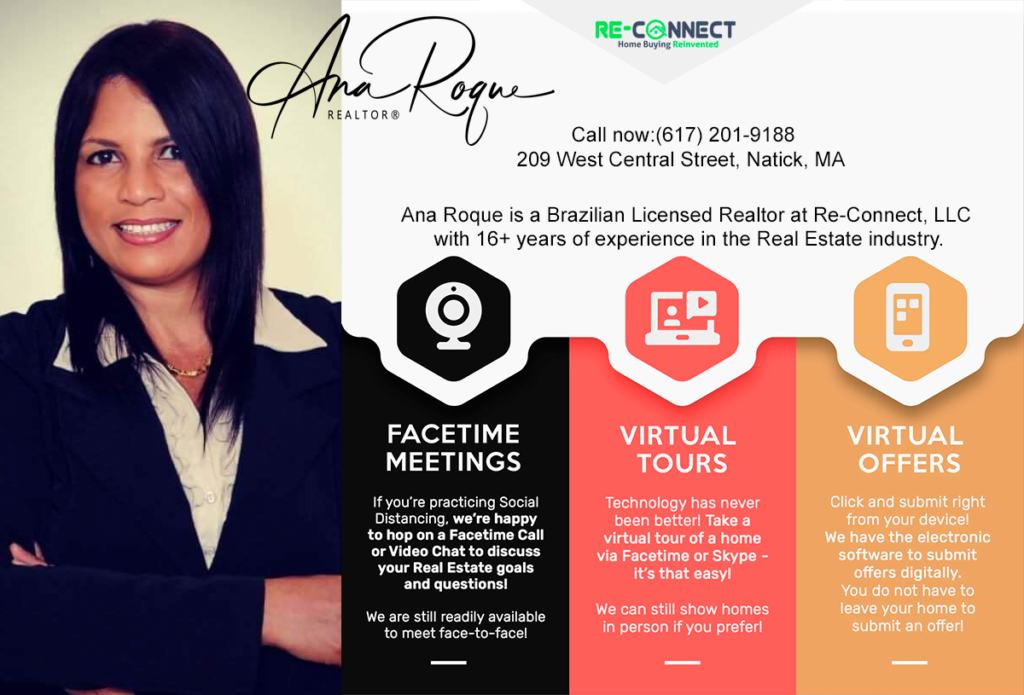 Will Home Prices Drop in the United States?
What's happening in the housing market right now: Inflation and interest rates have impacted the housing market in the past year. Last year, mortgage rates hit record lows while housing values skyrocketed. Since March 2022, borrowing rates are approaching 7% and property values have risen 40%. In the current housing market, such housing growth is unsustainable. There's hope that the housing market is slowing, although gradually.
According to the S&P Case-Shiller Index, home values increased 7.8% YOY in September 2022. However, between June and September, prices fell 2.6%, indicating that some relief is on the way. According to the National Association of Realtors, pending home sales on existing properties fell 4.6% in October. That marks the fifth straight month of declines. Meanwhile, existing home sales plunged 32% between January and October 2022.
Home prices rose 12.4% in the third quarter of 2022 (FHFA). While house prices were flat as compared to the previous quarter they continued to remain above levels from a year ago. Higher mortgage rates continued to exert pressure on demand, significantly slowing the growth of home prices in the nation. This slowing was seen widespread in their FHFA's quarterly report, with around one-third of all states and metropolitan statistical regions experiencing yearly growth rates of less than 10%.
Here's when home prices can drop. While this may appear to be oversimplified, it is how markets work. Prices drop when demand is met. There is now an excessive demand for houses in several property markets, and there simply aren't enough homes to sell to prospective purchasers. Home construction has increased in recent years, although they are still far behind. Thus, big drops in housing prices would necessitate considerable drops in buyer demand.
Demand falls mostly as a result of higher interest rates or a general weakening of the economy. Rising interest rates would ultimately need far less demand and far more housing supply than we now have. Even if price growth slows this year, a drastic fall in home prices is quite unlikely. As a result, there will be no fall in house values; rather, a pullback, which is natural for any asset class. In the United States, house price growth is forecasted to just "moderate" or slow down in 2022 as well as 2023.
Housing supply will decrease in 2023 to maintain upward pressure on home prices as single-family homebuilding sees a decline next year. In October, the NAHB homebuilders group announced that homeowner confidence has dropped for the tenth consecutive month. According to Robert Dietz, chief economist for the National Association of Home Builders, despite a modestly increased inventory that is mostly attributable to price-weary prospective buyers, housing supply is projected to stay limited in 2023.
As higher interest rates and ongoing elevated construction costs continue to price out a large number of prospective buyers, the single-family homebuilding industry will experience a sharp decline in 2023. "This will be the first year since 2011 to see a decline for single-family starts," said NAHB Chief Economist Robert Dietz. Some analysts have stated that the housing market is now more 'balanced,' but according to Dietz, the homeownership rate will drop in the next quarters as rising interest rates and building costs continue to price out a substantial proportion of prospective buyers.
According to Mortgage News Daily, the interest rate on a 30-year fixed mortgage was 7.29% on Monday. This marks the highest 30-year rate in the past 20 years. "Nobody anticipated this turn of events. We had anticipated an interest rate of no more than 5%, and certainly not 7%, "added Evangelou, who went on to say that the National Association of Realtors had to make many adjustments to its forecast throughout the course of this year.
According to the study published by the organization, the median sales price of a home in the United States was $384,800 in September. This is an increase of 8.4% from the price of $355,100 in September 2021. Prices increased across the board. Evangelou stated that assuming a down payment of 10%, the monthly mortgage payment is now $1,000 more expensive than it was a year ago.
If you are new to the housing market, you should familiarise yourself with the following: contingency, foreclosure, and housing market projections. Jerome Powell, the chair of the Federal Reserve, stated earlier this month that the housing market may require "a correction" in order to make homes more affordable.
Nationally, the U.S. housing market has experienced positive annual appreciation each quarter since the start of 2012. Between the second quarters of 2021 and 2022, all 50 states and the District of Columbia saw an increase in housing prices. In today's housing market of high mortgage rates, buyers are still driving up property prices, leading homes to sell rapidly. During this pandemic, we saw hyperactive buyers make offers without seeing the property and forego contingencies to win bidding wars in the highly competitive housing market.
The historically low mortgage rates fueled an increase in demand, particularly among millennials. However, they are running into a shortage of available housing and now have to face higher rates of close to 6%. Many buyers are still in hope of finding a home that fits their budget and needs. Despite popular belief that now is not a good time to buy, many home buyers are looking to lock in their monthly housing payments.
Although the housing market is still expected to favor sellers we appear to be at a tipping point in the housing market, where prices have risen so dramatically that buyers are backing off and home sales are slowing down considerably as compared to last year. According to U.S. House Price Index – October 2022 released by Federal Housing Finance Agency, house prices fell nationwide in August, down 0.7 percent from the previous month, according to the latest
House prices rose 11.9 percent from August 2021 to August 2022. The previously reported 0.6 percent price decline in July 2022 remained unchanged, For the nine census divisions, seasonally adjusted monthly house price changes from July to August 2022 ranged from -2.0 percent in the Mountain division to +0.4 percent in the New England division. The 12-month changes were all positive, ranging from +7.4 percent in the Pacific division to +16.2 percent in the South Atlantic division.
Home Prices Rose 12.4% in the Third Quarter of 2022
U.S. house prices rose 12.4 percent from the third quarter of 2021 to the third quarter of 2022 according to the Federal Housing Finance Agency House Price Index (FHFA HPI®). House prices were up 0.1 percent compared to the second quarter of 2022. FHFA's seasonally adjusted monthly index for September was up 0.1 percent from August.
"House prices were flat for the third quarter but continued to remain above levels from a year ago," said William Doerner, Ph.D., Supervisory Economist in FHFA's Division of Research and Statistics. "The rate of U.S. house price growth has substantially decelerated. This deceleration is widespread with about one-third of all states and metropolitan statistical areas registering annual growth below 10 percent."
Key Housing Prices Trends
Nationally, the U.S. housing market has experienced positive annual appreciation each quarter since the start of 2012.
House prices rose in all 50 states and the District of Columbia between the third quarters of 2021 and 2022.
House prices rose in all but two of the top 100 largest metropolitan areas over the last four quarters.
Annual price increase was greatest in North Port-Sarasota-Bradenton, FL, where the price increased by 29.2 percent.
Two metropolitan areas that experienced price declines are San Francisco-San Mateo-Redwood City, CA, and Oakland-Berkeley-Livermore, CA, where prices decreased by 4.3 percent and 0.6 percent, respectively.
Of the nine census divisions, the South Atlantic division recorded the strongest four-quarter appreciation, posting a 17.0 percent gain between the third quarters of 2021 and 2022.
Annual house price appreciation was weakest in the Pacific division, where prices rose by 8.3 percent between the third quarters of 2021 and 2022.
Home Prices Increasing the Fastest in these States?
Florida 22.7 percent
South Carolina 18.4 percent
Tennessee 17.9 percent
North Carolina 17.4 percent
Georgia 16.7 percent
Where Are Home Prices Increasing the Slowest?
District of Columbia 1.8 percent
Oregon 7.6 percent
California 7.6 percent
Minnesota 7.7 percent
Louisiana 8.3 percent

Will Housing Demand Exceed Supply, Raising Prices in 2023?
The broader outlook from several housing analysts is that housing demand will continue to surge due to several factors. For e.g; the millennials have aged into their prime homebuying years, and they are now the fastest-growing segment of home buyers. In 2018, millennial homeownership was at a record low but the situation has changed markedly. They are no longer holding back when it comes to homeownership.
According to the National Association of REALTORS' Home Buyers and Sellers Generational Trends Report, millennials make up the largest share of the homebuying population at 43 percent, the most of any generation – an increase from 37% last year. They are also the most likely generation to use the internet to find the home they ultimately purchase and most likely to use a real estate agent.
The NAR report found that the combined share of younger millennials (23 to 31 years old) and older millennial buyers (32 to 41 years old) rose to 43% in 2021, up from 37% the year prior. Nearly two-thirds of younger millennials, or 65%, located the property they ultimately purchased online, a proportion that steadily declines with older generations. Eighty-seven percent of homebuyers utilized a real estate agent. This percentage was highest among younger millennials (92%) and older millennials (88%).
The study also found that first-time home buying among younger generations is on the rise, with over 4 out of 5 younger millennial home buyers – 81% – purchasing for the first time. Just under half – 48% – of older millennial buyers were first-time buyers. There is a surge of millennial buyers who are maturing into the conventional first-time buyer age bracket. Boomers comprised the highest proportion of house sellers at 42 percent, however, the ratio of millennial sellers has increased from 22 percent to 26 percent over the last year.
Millennials are expected to continue to drive the market and the participation of first-time homebuyers and older millennials is widely forecast to be elevated. Hence, housing prices cannot drop drastically in 2023. Inflation, excessive housing demand, and inadequate supply continue to drive up prices. Recent revisions by economists at Realtor.com have increased their 2022 median sales price appreciation projection for existing properties to 6.6 percent from 2.9 percent.
Many people have been priced out of the housing market by rising rents and rising mortgage rates, which have risen from an average of just 3.2% at the beginning of the year to 5.81% by mid-June. Mortgage rates then topped 7 percent in the last week of October, the highest level in 20 years. This has resulted in a decrease in property sales since more individuals are unable to pay the present high costs. Theoretically, home prices should fall for the remainder of this year and into 2023.
For starters, rising borrowing prices make credit more unaffordable. Second, as the economy continues to deteriorate, mortgage lenders are expected to approve fewer applicants. Although the housing market appears to be headed in the wrong direction, there are some bright spots. Economic forecasters, despite the recent recession, continue to expect robust demand from purchasers (millennials) and high home price increases in the housing market.
With homebuyers active and supply still lacking, the current trend of home prices will not see a reversal. In the last quarter of half of 2022, we are seeing a gradual shift in the real estate market away from sellers to more balanced conditions, with a rise in the number of properties entering the market. Existing-home sales descended in September, the eighth month in a row of declines. The market is heading to cool off, but house prices will not necessarily fall like crazy.
"The housing sector continues to undergo an adjustment due to the continuous rise in interest rates, which eclipsed 6% for 30-year fixed mortgages in September and are now approaching 7%," said NAR Chief Economist Lawrence Yun. "Expensive regions of the country are especially feeling the pinch and seeing larger declines in sales."
"Despite weaker sales, multiple offers are still occurring with more than a quarter of homes selling above list price due to limited inventory," Yun added. "The current lack of supply underscores the vast contrast with the previous major market downturn from 2008 to 2010 when inventory levels were four times higher than they are today."
Despite a sluggish market and waning buyer enthusiasm, we anticipate that home demand will continue to outstrip available inventory. Increasing rental costs should add to this expected development. However, as the number of available homes increases, the demand for housing should decrease owing to affordability concerns. As a result, we are not on the verge of a housing market crash. The current rate of home price growth is unsustainable, and higher mortgage rates combined with increased inventory will result in slower home price growth but unlikely any big price decline.
Partial Source: https://www.noradarealestate.com/
Are you ready to take the next step to buy your home and start building a legacy for your family?…Let me help you!
I am a Brazilian Licensed Realtor at Re-Connect, LLC with 17+ years of experience in the Real Estate industry. I speaks 3 languages (Portuguese, English, Spanish)