Evento: 24, março 2023 
O evento BRAZILIAN REAL ESTATE INVESTORS CLUB foi um sucesso! 
Aconteceu no dia 24 de Março, o primeiro cocktail networking do "Clube de Investidores Brasileiros" no ramo imobiliário no restaurante Framingham Station, organizado pelas fundadoras Ana Roque & Flavia Costa. O evento foi um sucesso.
"É muito lindo ver como a comunidade brasileira segue se desenvolvendo, contribuindo e movimentando com a economia Internacional." Disse Kelly Couto.
Parceiros:
Jeane E Dione Krieger
The Law Office of Rafaela Garreta P. Serrano
Luke Conroy da QS Private Lending
EQUIPE:
Drielly Paula-Prado
Stefane Felix
Perspective Films
Karen Aciole Photography
Entra em contato com Ana Roque ou Flavia Costa para se tornar membro do nosso CLUBE.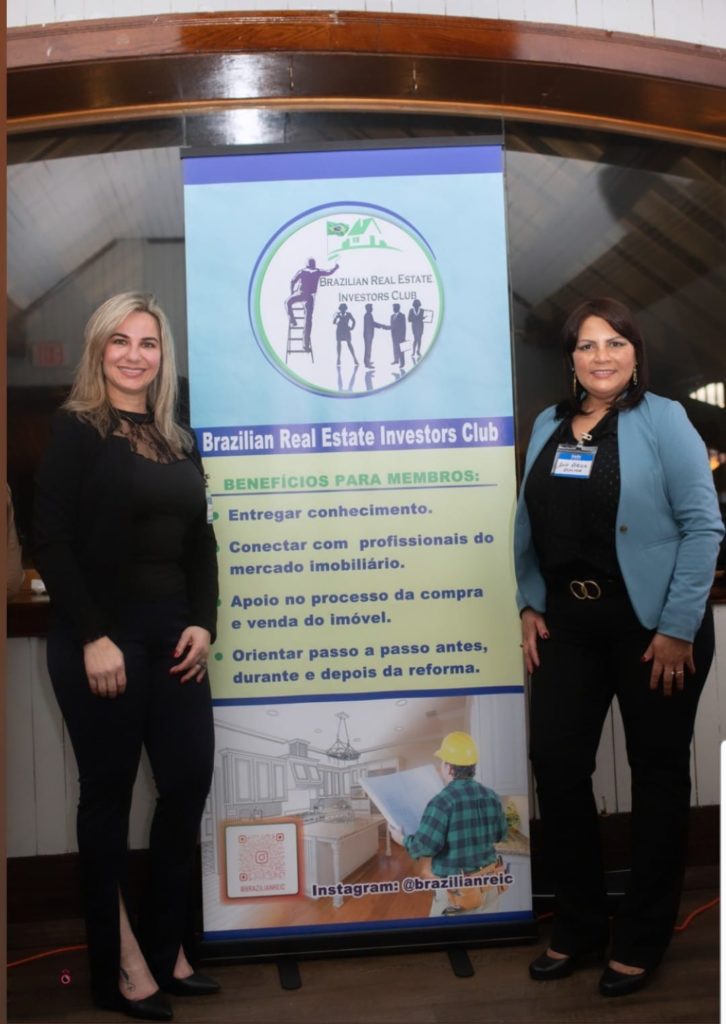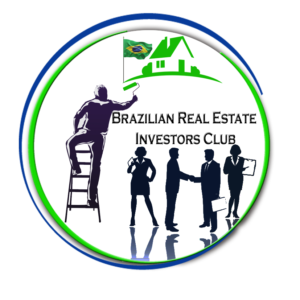 Associe-se e venha fazer parte do nosso CLUBE de Investidores e participe dos nossos eventos de networking durante todo o ano com uma comunidade de investidores imobiliários locais para compartilhar conhecimento e experiência. Junte-se a nós em nosso próximo evento!
Quem sabe você pode estar a um passo do seu próximo NEGÓCIO ou PARCERIA!
PARA MAIS INFORMAÇÕES VISITE NOSSA PÁGINA CLICANDO AQUI
Valor anual: $200.00
Pague com ZELLE pelo número celular: (617) 201-9188 ou VENMO clicando no botão abaixo:
Para conhecer outras formas de pagamento, entre em contato: (617) 201-9188
Ana Roque & Flavia Costa
Fundadoras da Brazilian Real Estate Investors Club
"Ajudando investidores a comprar propriedades com margem de lucro em áreas atrativas".
My heart is full of gratitude for having been honored among various personalities of Brazilian society, with "The Best of The Year/2022" trophy!
The "XVII Gala Ball & Dinner/2022" event took place yesterday at the Ultra Chic Hill View Golf Club, in North Reading, MA, organized by the "Brazilian Community Heritage Foundation" and the Brazilian Times Newspaper Team.
I thank my great mentor who makes me capable, guides, strengthens me…JESUS, the EDIRSON PAIVA team for the beautiful party, my beloved family and my clients, friends and dear partners!
I dedicate this trophy to my handsome husband, partner and supporter Mario Roque and my warrior, victorious Mom Antonia Sousa that I love so much!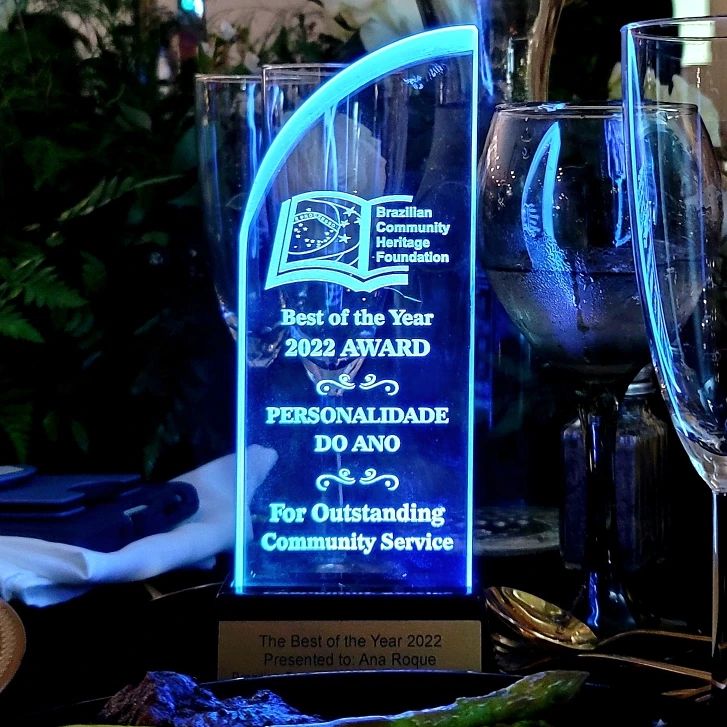 ---
Você quer sair do aluguel?
Você quer comprar casas (fix&flip) para reformar e vender?
Você quer vender seu imóvel?
Quando: 24 de Fevereiro, 2022
Horas: 7pm – 9pm
Onde: Giardino's Abington Italian Steak House
Endereço: 497 Bedford St, Abington, MA 02351
Aperitivos incluídos
VENHA APRENDER COM OS PROFISSIONAIS DO MERCADO IMOBILIÁRIO NO NOSSO SEMINÁRIO GRÁTIS!! SIM! GRÁTIS ?
Ana Roque – Realtor
Letícia Fazio – Profissional de Empréstimo
Rafaela Garreta – Advogada do ramo Imobiliário e Imigração
Dione Krieger – Inspetor de Imóveis
Monica Adwani – BRZ Insurance
EQUIPE RE-CONNECT: Stefany Felix (Marketing) e Drielly Paula-Prado (Realtor)
Segue link:
https://www.eventbrite.com/e/seminario-gratis-casa-propria-tickets-263555129487
"Best of the year/2021"
I am so honored to have been chosen out of 15 successful women to receive the 2021 Best of the Year trophy! Thank you Mr. Edirson Paiva.

As previously reported, the XVI Gala Ball & Dinner Organizing Committee presents today the ninth Brazilian chosen, of the 15 ladies who will receive the "Best of the year/2021" trophy, in celebration of the thirty-third (33) anniversary of the Brazilian Times newspaper . The event is dated December 4, 2021 at Vitória Hall (Woburn, MA).
These are: Ana Roque, Businesswoman and Real Estate Agent.

Edirson Paiva: Founder of Brazilian Times Newspaper & Magazine

Seminar brings together Brazilian real estate investors in Framingham.
The first seminar for real estate investors, organized by Ana Roque and her Stefany Felix team, Flavia Costa and Marianna Dorea Roque, was held on the 12th in Framingham, Massachusetts. The organizers highlighted that the event was a success and exceeded the expectations of everyone present.
The event started with a small networking accompanied by snacks from the house. The restaurant's event room was too small for the more than 50 investors who carefully participated in each lecture by the great professionals: Ana Roque (Realtor); Israel Fermin (Real Estate Lawyer); Tiago Prado and José Brador (BRZ Insurance); Dione and Jeane (Inspection and Analysis); Rafaela Garreta (Immigration and Real Estate Lawyer); Sibia Keila and team (Credit Repair).
Right after the seminar, the professionals answered questions from the public and established partnerships with several investors.
Thank you so much Brazilian Times Newspaper for your support!
Still about our event…
Free Seminar for Real Estate Investors.
…Let us join your journey of getting your dream house!
Call now:(617) 201-9188 Ana Roque |209 West Central Street, Natick, MA
Ana Roque is a Brazilian Licensed Realtor at Re-Connect, LLC with 16+ years of experience in the Real Estate industry.
Ana speaks 3 languages (Portuguese, English, Spanish), Wife, Stepmom, Journalist, Event Director for the National Association of Hispanic Real Estate Professionals (NAHREP) Central MA Chapter.
Ana is a self-motivated, goal-orientated and focused on building her career with partners and develop leadership with excellence to her teamwork as a mission to create a legacy to her clients and children.
WHAT WE OFFER
Buyer's agent | Listing agent | Short-Sale | Foreclosure | Rehab homes | Commercial R.E.