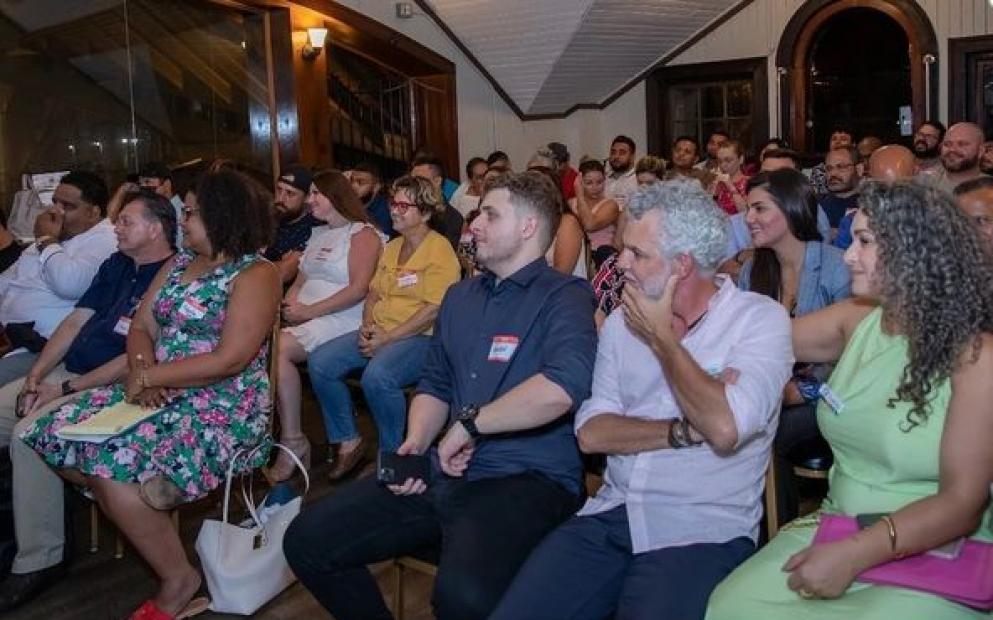 Seminário reúne investidores brasileiros imobiliários em Framingham
O primeiro seminário para investidores do ramo imobiliário, organizado por Ana Roque e sua equipe da Stefany Felix, Flavia Costa e Marianna Dorea Roque, foi realizado no dia 12, na cidade de Framingham, em Massachusetts. Os organizadores destacaram que o evento foi um sucesso e superou as expectativas de todos presentes.
O evento começou com um pequeno networking acompanhado de aperitivos da casa. A sala de eventos do restaurante ficou pequena para os mais de 50 investidores que participaram atentamente de cada palestra dos grandes profissionais: Ana Roque (Realtor); Israel Fermin (Advogado de Real Estate); Tiago Prado e José Brador (BRZ Insurance); Dione e Jeane (Inspeção e Análise); Rafaela Garreta (Advogada de Imigração e Mercado Imobiliário); Sibia Keila e equipe (Reparo de Crédito).
Logo após o seminário, os profissionais responderam perguntas do público e firmaram parcerias com vários investidores.
Muito obrigada

Brazilian Times Newspaper

pelo apoio!

Ainda sobre nosso evento…

Seminário grátis para Investidores no ramo imobiliário.
…Let us join your journey of getting your dream house!
Call now:(617) 201-9188 Ana Roque |209 West Central Street, Natick, MA
Ana Roque is a Brazilian Licensed Realtor at Re-Connect, LLC with 16+ years of experience in the Real Estate industry.
Ana speaks 3 languages (Portuguese, English, Spanish), Wife, Stepmom, Journalist, Event Director for the National Association of Hispanic Real Estate Professionals (NAHREP) Central MA Chapter.
Ana is a self-motivated, goal-orientated and focused on building her career with partners and develop leadership with excellence to her teamwork as a mission to create a legacy to her clients and children.
WHAT WE OFFER
Buyer's agent | Listing agent | Short-Sale | Foreclosure | Rehab homes | Commercial R.E.