Most Affordable Places to Live in Massachusetts
Thinking about living in
Massachusetts
? As one of the top five most expensive states in the U.S. finding affordable housing in the Bay State can be tricky.
Adams
Easthampton
New Bedford
Spencer
Westfield
Adams
Population: 5,412
Home Price: $148,200 median purchase price; $628 median monthly rent
Crime Rate: Safer than 52% of cities in the U.S.
Unemployment Rate: 5.5%
Tucked away in the northwest corner of the state, Adams is one of the best places to live in Massachusetts for nature lovers! This small suburb of Pittsfield has endless outdoor activities like fishing, hiking, swimming, and more. Plus, art museums, farm-to-table dining, and hospitality jobs await in neighboring North Adams, which has recently become a hot spot for New England tourism. If you're looking for a breathtaking mountain town with some of the cheapest places to rent in Massachusetts or a location where you can buy an affordable Victorian house, Adams is the place to be!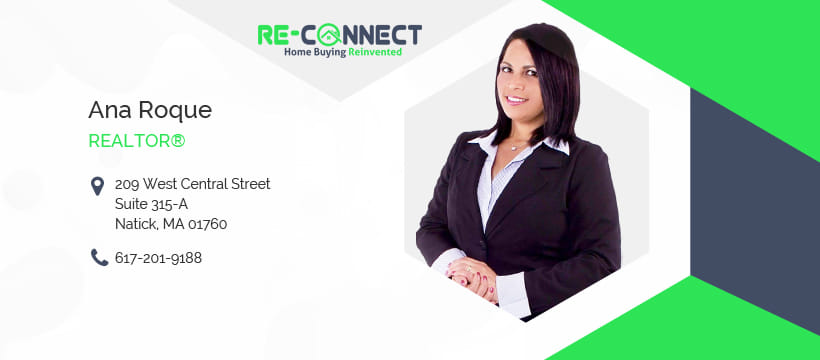 Things to Do in Adams
Explore more than 50 miles of trails by foot or mountain bike, go kayaking, or take a spin on a snowmobile at Savoy Mountain StateForest . Take a tour of MASS MoCA to see the works of esteemed and emerging artists, attend an outdoor concert, or stop in for a hands-on art class. Shop for a new stuffed animal, science experiment kit, board game, or something totally unique for the kids at Persnickety Toys. Order the Broiled Scrod, Eggplant Parmesan, or the French Onion Soup Burger at Freight Yard Pub & Restaurant. Stop in for Beet & Burrata salad, Sea Scallops Risotto, and Chocolate Mousse at Italian restaurant Grazie. Or pick between soft-serve ice cream flavors like Pina Colada and hard ice cream flavors like Cookies 'N Cream at The Rainbow Shack.
Easthampton
Population: 16,042
Home Price: $242,200 median purchase price; $909 median monthly rent
Crime Rate: Safer than 54% of cities in the U.S.
Unemployment Rate: 5.0%
If you're looking for modest homes with large yards in a city with an affordable cost of living, Easthampton might just be the best place in Massachusetts for you! Safe neighborhoods and great schools like Maple Elementary School, Hilltown Cooperative Charter Public School, and Easthampton High School make Easthampton one of the best places to raise a family in Massachusetts. Not to mention, having the University of Massachusetts Amherst and other small private colleges nearby draws a younger crowd to the city that helps keep the local dining and entertainment scene fresh.
Things to Do in Easthampton
Visit Mount Tom State Reservation for great views of Pioneer Valley, birdwatching, or cross-country skiing. Head to Flywheel Arts Collective to attend a poetry reading, browse the zine library, or catch a local film showing. Enjoy the solitude at the Mill 180 Park indoor park before visiting the tea house and restaurant to sample locally-grown food and artisan coffee. Order Shrimp Curry, Saag Paneer, and Lamb Vindaloo at Glory of India. Stop by Abandoned Building Brewery on Food Truck Friday to try local eats in the beer garden, sip on a craft beer, and listen to live music. Or treat yourself to penny candy, homemade pie, and over 50 flavors of ice cream, gelato, or sorbet at Mt. Tom's Homemade Ice Cream.
New Bedford
Population: 94,988
Home Price: $204,100 median purchase price; $777 median monthly rent
Crime Rate: Safer than 12% of cities in the U.S.
Unemployment Rate: 6.4%
Looking for an affordable city in Massachusetts that's close to Boston? Check out New Bedford! Not only is this mid-size city within an hour of Boston, but it offers plenty to do within its boundaries as well. Because of its waterfront location and the Port of New Bedford, the city is home to top commercial fishing, maritime, and marine technology jobs—and it's great for recreational fishing, boating, and sailing, too! In addition, New Bedford is brimming with Colonial history and architecture, cultural diversity, and quaint New England coastal charm.
Things to Do in New Bedford
Go fishing on the pier, have a picnic on the beach, take kids to the playground, or check out historical landmarks at Fort Taber Park. Visit the New Bedford Whaling Museum to see the world's largest ship model, five whale skeletons, and other maritime artifacts from the South Coast. See a Black Bear, Moon Jellyfish, or an Asian Elephant at Buttonwood Park Zoo. Shop at stores like Macy's, The Children's Place, or Old Navy at Dartmouth Mall. Enjoy authentic Portuguese dishes like Paella, Grilled Lamb Chops, and Caramel Pudding Flan Custard at Antonio's. Or try Dim Sum Dumplings, Honey Almond Salmon, and a flight of wine while enjoying live music at Cork.
Spencer
Population: 5,790
Home Price: $202,200 median purchase price; $706 median monthly rent
Crime Rate: Safer than 73% of cities in the U.S.
Unemployment Rate: 4.2%
Settle down in one of the safest cities in Massachusetts! Spencer has a small-town feel perfect for anyone looking to live a slower pace of life at a lower price point. Not only does the town's largely agricultural focus mean you can find a home with more spacious grounds, but Spencer and its surrounding area are also heavily-forested, making it one of the most beautiful places in Massachusetts. But despite its quieter feel, you won't be lacking things to do! The charming Spencer Town Center Historic District is home to a variety of local cafes, restaurants, and shops.
Things to Do in Spencer
Have a picnic, go hiking and mountain biking, or snowmobiling at the 965-acre Spencer State Forest. Take riding lessons or sign children up for summer camp at Camp Marshall Equestrian Center. Visit Burncoat Pond Wildlife Sanctuary to see local wildlife like beavers, otters, and migratory birds. Join a bowling league, host a birthday party, or play arcade games at Bayberry Bowling Center. Stop by Five Loaves Bakery for a coffee and croissant, Baked Mac & Cheese, or to attend a three course pop-up dinner event. Order Chowder, Baked Stuffed Haddock, and other home-cooked New England favorites at Charlie's Diner. Or hang out at Dunnys Tavern, where you can catch local musicians and enjoy some cold beers.
Westfield
Population: 41,486
Home Price: $222,200 median purchase price; $913 median monthly rent
Crime Rate: Safer than 52% of cities in the U.S.
Unemployment Rate: 5.4%
When it comes to affordable places to live in Massachusetts, it's hard to beat Westfield! Tucked along the state's southern line, this mid-size city is one of the best spots for families in the Bay State, thanks to budget-friendly housing, quiet streets, and great schools like Westfield High School, St. Mary's Parish School, and even Westfield State University. Even though it has a smaller, more rural feel, Westfield still offers plenty of restaurants, bars, and shops for residents. And since Westfield is part of the larger Springfield metro, there are even more things to do within a 20-minute drive!
Things to Do in Westfield
Go canoeing, spend the day fishing, or explore trails on foot at Robinson State Park. Travel to Six Flags New England to ride rollercoasters, drive bumper cars, and take a dip at the waterpark. Go shopping at stores like Yankee Candle, Express, and DSW at the Holyoke Mall. Treat yourself at Pancake Sundaes Diner & Bakery, where you can order Banana Split Pancakes, a Breakfast BLT, or a Southwestern Skillet. Dine at Emma's Everyday Gourmet for Italian favorites like Shrimp Scampi, Chicken Saltimbocca, and Margherita Pizza. Or relax in the taproom and sample craft beers like the Raspberry Wheat, Peanut Butter Porter, or Operation Citra at Tin Bridge Brewing.
Source: https://www.extraspace.com/
********************************************************************************
Let us join your journey of getting your dream house!
Call Today (617) 201-9188 Ana Roque – Realtor
209 West Central Street, Natick, MA
Ana Roque is a Brazilian Licensed Realtor at Re-Connect, LLC with 16+ years of experience in the Real Estate industry.
Ana speaks 3 languages (Portuguese, English, Spanish), Wife, Stepmom, Journalist, Event Director for the National Association of Hispanic Real Estate Professionals (NAHREP) Central MA Chapter.
Ana is a self-motivated, goal-orientated and focused on building her career with partners and develop leadership with excellence to her teamwork as a mission to create a legacy to her clients and children.
WHAT WE OFFER
Buyer's agent | Listing agent | Short-Sale | Foreclosure | Rehab homes | Commercial R.E.