How to get preapproved for a mortgage
Your home is likely to be one of the biggest purchases of your life, and you'll probably need a loan to make it happen. Getting a mortgage preapproval can give you an advantage while house hunting, and it's almost a rite of passage as you go through the process of buying a home .
By getting preapproved, you can show sellers that a lender has already vetted you and will lend you money. Once you're preapproved, you'll have a solid estimate for your future mortgage that real estate agents and sellers can use to determine whether you're a serious contender for a home.
What is a mortgage preapproval?
A mortgage preapproval is a statement, usually a document or letter, of how much money a lender is willing to let you borrow to pay for a home. It's not a requirement but it can make your home-buying process more efficient.
Preapproval is based on your financial profile, including your income, how much you have in bank and investment accounts and your debts. Lenders perform a hard credit inquiry as part of your application as well.
Once they have this information, lenders can make a fairly informed estimate about how much house you can afford, and may preapprove you for a certain loan amount. The preapproval indicates that the lender is prepared to move forward with the loan, as long as the home meets certain criteria and your financial situation doesn't change drastically while you look for a home to purchase.
Why should I get preapproved?
With a preapproval, sellers and their Realtors know you're serious about buying a home — and they know you can afford it. If you're interested in a home and want to make an offer , the seller wants to know that you can follow through with financing. Without a preapproval, you could be passed over in favor of someone who already has a lender and the funds lined up.
On top of that, getting preapproved gives you an idea of how much home you can afford . You can see how much money the lender will give you, figure out a down payment and know if the houses you're considering are practical. It saves time during house hunting to immediately eliminate homes out of your price range.
Mortgage preapproval process
The steps for getting preapproved for a mortgage include sharing detailed financial information about your income and debt and undergoing a credit check.
1. Document submission
To get preapproved for a mortgage, you'll need to supply documentation about your income, assets and debts. These documents include pay stubs and W-2s, as well as proof of other income sources and any accounts you own, including retirement savings. You'll need to share this information with any lender you're applying for a preapproval with, so it's best to have it all organized before you start seeking offers.
2. Credit check
In addition to providing documentation, you also have to agree to a credit check. It's wise to check your credit report before your lender does, in case there are errors that could impact not only whether you get preapproved, but also your ability to get the best mortgage rate. You're entitled to a free copy from each of the major credit bureaus once every 12 months, which can be obtained at AnnualCreditReport.com.
Know that when lenders check your credit, they perform a hard inquiry, which can impact your credit score. Lenders look at your credit report and history to assess your credit utilization, or the amount of credit you're using relative to your total credit limit. The lower your credit utilization is, the better your chances of getting preapproved.
3. Preapproval
Once lenders assess your credit and financial profile, they'll make a determination as to whether you're preapproved for a mortgage, and for what amount. If you're preapproved, you'll be issued a preapproval letter stating this information.
Many lenders prefer to use the "28/36" qualifying ratio to figure out what monthly payment you can afford. In general, they like to see a mortgage payment taking up no more than 28 percent of your gross monthly income, and your total debt payments (which includes credit cards, car loans and other debt in addition to your mortgage) accounting for no more than 36 percent of your gross monthly income.
Note that if you're getting a conventional mortgage , you usually need a credit score of at least 620 to qualify. You might be able to get a mortgage preapproval with a lower score, and there are programs, like FHA loans , that allow lower scores. The higher your score, however, the lower your interest rate.
What documents do you need for a mortgage preapproval?
The most time-consuming part of applying for a mortgage or getting preapproved is all the documentation you have to provide. So, it often helps to get as much paperwork prepared ahead of time so you're not scrambling when your lender starts asking you for your documents.
Follow this checklist to help yourself get ready:
Current pay stubs — your current financial profile is a major part of getting preapproved for a loan, so your lender wants to see that you have reliable, predictable income.
Federal income tax returns from the last two years (including W-2s or 1099s) — these will help verify your employment history and show the lender a longer-term track record of your income.
Recent bank statements — lenders like to make sure that all your money is accounted for, so they check your bank statements to see that there aren't any major unexplained deposits or withdrawals that could affect your loan.
Investment account statements — returns on your investments can count as income, and lenders need to know about all your sources of money, not just your day job.
Identifying documentation, such as a driver's license or passport — lenders need to make sure they know who they're giving their money to, so they'll want to verify your identity and that you're a U.S. citizen. Foreign nationals can get financing, but it's much more complicated.
Those who are self-employed might also need to include information from business accounts and undergo an income audit. This might include asking an accountant to verify that your income is stable by speaking with customers, reviewing business records and taking other steps. Find out from your lender what's required when you're self-employed.
How long does it take to get preapproved?
It usually takes up to a few days to receive your mortgage preapproval. If you have to wait for an income audit it can take a bit longer, usually a couple of weeks. If you have everything in order and your credit looks good, though, it's possible to get preapproval for a home loan within one business day in some cases.
Preapproval vs. prequalification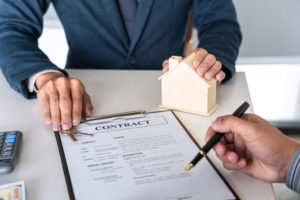 It's important to understand the difference between preapproval and prequalification .
Prequalification is an indication of what you likely qualify for based on the information you give and the results of a less-invasive credit check. With a prequalification, you're often subject to a soft credit inquiry, just so the lender can get a feel for your situation. The lender often relies on your own representation of your financial situation, rather than requiring documentation. While a prequalification can be useful when shopping around and comparing potential loan terms, it's not usually taken seriously by sellers and real estate agents.
On the other hand, a mortgage preapproval is a more rigorous process. You provide documentation to back up your claims and the lender reviews your credit report in more depth to get a sense of your debt-to-income ratio and other information to help them make a determination. Because a preapproval is backed up with data, it's accepted as proof that you can afford the home you're looking at and the lender will fund your loan.
Bottom line
Whether you're buying your first home or you're a seasoned house hunter, getting a mortgage preapproval is a smart move if you want to remain competitive as a homebuyer. Your mortgage preapproval shows that a lender is ready to lend you a certain amount of money, making an offer you put on a home a more serious one. While it can feel burdensome to go through the documentation steps required to get preapproved, it can actually save time and hassle in the long run, because you'll wind up needing to provide all the same documentation for your mortgage application eventually, anyway.
****************************************************************************************
Are you thinking about buying your dream house? Talk to Ana Roque!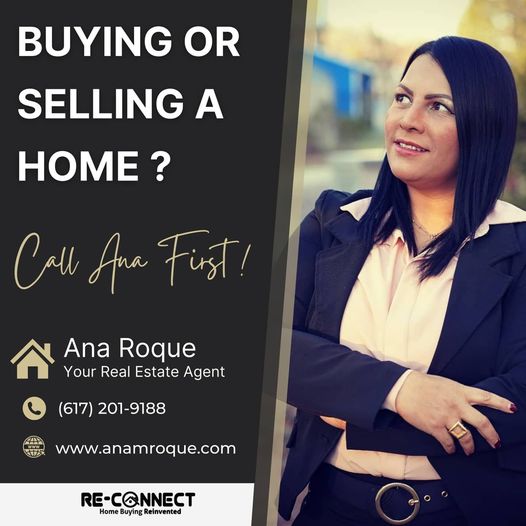 Ana Roque is a Brazilian Licensed Realtor at Re-Connect, LLC with 16+ years of experience in the Real Estate industry.
Ana speaks 3 languages (Portuguese, English, Spanish), Wife, Stepmom, Journalist, Event Director for the National Association of Hispanic Real Estate Professionals (NAHREP) Central MA Chapter.
Ana is a self-motivated, goal-orientated and focused on building her career with partners and develop leadership with excellence to her teamwork as a mission to create a legacy to her clients and children.
WHAT WE OFFER
Buyer's agent | Listing agent | Short-Sale | Foreclosure | Rehab homes | Commercial R.E.
Let us join your journey of getting your dream house!
Call Today (617) 201-9188
209 West Central Street, Natick, MA