Choosing a realtor is one of the most important financial decisions you'll ever make. While most people commit to the first real estate agent they interview, we recommend comparing several options to find the best fit for you.
You can get started by pre-screening real estate agents online, focusing on a few key pieces of information.
? What to look for
Experience:

Meet with an experienced agent who has closed a lot of deals (10+ in the past year) – they've got strategies to help you beat out other home buyers.
Market knowledge:

Strong agents know how to properly value homes in your local real estate market, and one that can point out potential issues ahead of time.
Strong network:

Buyer's agents who have a network of agents, contractors, attorneys are able to assist with your transaction, and close the deal faster.
Most home buyers (73%) hire the first agent they interview, which isn't the best approach.
We recommended interviewing multiple agents.
Comparing buyer's agents is easy because there's usually more flexibility with contracts than there is with listing agents. You might not have to sign a buyer's agency agreement until you're ready to submit an offer on a home. Take full advantage of this by touring homes with a few buyer's agents before you commit to one.
A good buyer's agent doesn't want to waste time — they'll vet you as you're vetting them by asking questions like:
Have you spoken to a lender or gotten pre-approved for financing yet?
What neighborhoods are you interested in?
Do you need to sell your current home, or are you renting?
Be prepared to answer these questions before you start touring homes if you want to convince the buyer's agent you're serious and get their full attention.
Why it matters: The initial phone call is a good opportunity to test the agent's responsiveness, discuss your goals as a home buyer, get pre-approved with a lender, talk through the home buying process, and address any of your concerns.
How to do it: Call your top picks to set up in-person or Zoom appointments. You can ask any questions about the home buying process, and learn about their skills, experience, and knowledge.
5 questions to ask a buyer's agent before your meeting
Do you primarily work with buyers or sellers, too?

Ask for recent sales data to learn how many buyers and sellers the agent has worked with.
Have you helped buyers in my desired neighborhoods?

You need an agent who really knows your area well.
What is your typical price range?

Aim to work with agents who help buyers in your budget.
How do you help buyers compete in the current market?

It's a strong seller's market in most areas, and you need every advantage you can get.
Can you walk me through the homebuying process?

See if the agent will take the time to walk you through the buying process – it shows they want to help you.
2. Meet and set up home showings
Why it matters: The agent enters your buying criteria into the multiple listing service (MLS), the system realtors use to send homes to buyers. If you like what you see, you can ask the agent to set up showings.
If you tour houses and red flags are flying – like if the agent is pushy and impatient, and insists you put an offer in on a house ASAP – you might want to find a new agent.
An agent who's only focused on getting paid will sugarcoat every tour and hope that you make an offer. An experienced agent will identify issues, focus on what matters to you as a buyer, and quickly answer any questions about the property.
The buyer's agent should use the tour as an opportunity to learn more about your likes and dislikes. If you don't like the home after you see it, the agent should try to find out why so they can help you find something better.
How to do it: Most buyer's agents will be happy to meet with you, set you up with a home search and show you homes if you ask them too.
There's no risk in meeting with an agent, other than potentially spending a few hours with them and finding out they aren't the right fit.
3. Pick an agent and sign an agreement
Why it matters: Signing a buyer's agency agreement means you agree to work exclusively with the agent for a certain period of time, while the agent agrees to represent you and your best interests.
How to do it: You can either read and sign a buyer's agency agreement in person, or via an electronic agreement like DocuSign.
? STOP: Read the fine print!
Most buyer's agency agreements are exclusive, which means you'll be locked into using the agent to purchase a home. There might be a way to get out of the contract without a fee, but it depends on what the agreement says.
If you're not ready to commit yet, ask them for a few references from past clients, and give them a call. If the agent really wants your business, they won't rush you into signing a buyer's agency agreement. Instead, they'll earn your business through their hard work and earning your trust.
?
5 realtor red flags to watch out for
Whether you're looking for a buyer's or seller's agent, here are some realtor warning signs to watch out for.
1. They rush or pressure you
There's nothing worse than working with a realtor who rushes or pressures you into making a decision when you're not ready, just so they can get paid faster.
Here are some potential red flag situations to watch out for:
The agent insists that you sign a buyer's agency agreement or a listing agreement ASAP in order to move forward with the relationship.
The agent shows you homes that don't fit in your budget and pressures you to put in an offer when you're not ready, or insists you accept an offer on your house.
They push you to sign an offer without you fully understanding its terms and conditions.
The agent shrugs off major concerns discovered by a home inspector or appraiser.
Thankfully, you can usually tell if an agent will be patient with you at your initial meeting.
2. They're unresponsive
Avoid agents who don't answer or respond to your calls, texts, or emails within a reasonable time frame (24 hours max).
Responsiveness is super important in the fast-moving world of real estate. Picture these potential nightmare scenarios when working with an unresponsiveness agent:
Sellers: You receive a great offer on a home, but the offer carries an expiration date of 24 hours – so you need to act fast. You call your agent to accept the offer before expiry, but they can't be reached, and it expires.
Buyers: You find the home of your dreams online, but you need to rush out to see it ASAP before other buyers do. You call your agent to book a showing, but they don't respond until the next day (and you lose out on the house).
3. They lack integrity
Naturally, you want to work with a professional – not someone who comes off as a sleazy, untrustworthy salesman.
Here are some potential signs of a dishonest real estate agent:
They insist that their commission rate is non-negotiable (it usually is), or they hide extra fees from you.
Their commission rate seems high, and they can't explain what it covers.
They make bold, unsubstantiated claims, like "I sold 100 homes last year!" or "I just closed 3 deals in that neighborhood last week!" Ask them to verify the data.
They badmouth other agents, which is not only unprofessional, but could violate state laws and cause you problems during contract negotiations.
Avoid agents that throw off any of these red flags!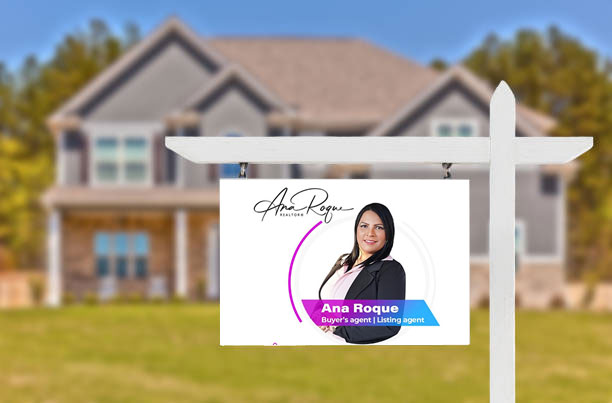 4. They don't understand your market
Real estate is local, and that's why it's super important to hire an agent who truly knows your market. Try asking them specific neighborhood questions to see how they respond.
Here are some good questions to ask:
How much are home prices rising in my neighborhood?
How many active listings are there in my zip code?
What are the current months of inventory?
What type of home buyers might be most interested in my home?
Buyers agent should also know your neighborhood like the back of their hand, pointing out recent neighborhood developments, such as new schools and businesses moving in.
5. They're too commission-driven
Avoid realtors who suffer from "commission breath," making every conversation about them and their paycheck, instead of on you and your needs.
Here are some warning signs:
The agent brings up their commission rate in your initial conversation instead of asking you about your goals as a seller or buyer.
They push you into making offers on homes that aren't a good fit – or pressure you to accept an offer on your home that you're not satisfied with.
They're overly positive during showings, saying things like "this home has everything!" or use phrases like "if you sleep on it, you might not sleep in it."
They ask you to list your home below what you're comfortable listing at. Some agents would rather list too low than too high just to get a faster paycheck.
The agent should focus more on making you happy as a client. That's how they'll earn their paycheck and potentially your repeat business or referrals.
Traits to look for in a realtor
Here are some important realtor traits or skills to gauge your initial phone call and interviews.
1. Good personality
Top agents are friendly and conversational. But they also take the time to learn about your specific needs, and genuinely care about helping you achieve your goals.
A good sense of humor is a major bonus. Laughter takes off the pressure if things get tense at any point in the transaction (like in contract negotiations).
2. Strong communicator
Communication skills are crucial in real estate, especially when showing your house to prospective buyers and negotiating with other agents.
You can tell a realtor is a strong communicator is they do the following:
Ask for your preferred method of communication (call, text, or email) during your initial call or interview.
Focus on your conversation, not on other work calls, texts, or emails.
Listen more than they speak, and learn about your situation and goals instead of focusing on themselves.
Share real stories and experiences from their time as a realtor.
Communicate proactively, and point out possible roadblocks ahead of time.
Good agents usually follow-up with you after your initial phone call or interview, to see if you have any other questions or concerns.
3. Real estate knowledge
Knowledge is what sets some real estate agents apart from the pack. Informed, experienced agents are worth their commission for several reasons. Here's why:
For buyers
Knowledgable agents can walk first-time home buyers through the process from start-to-finish.
They know how to structure offers to help buyer clients win their dream house in a highly competitive seller's market.
They understand all of the forms, disclosures, and legal documents required in order to close on a home.
They're a great source of local information and can answer any questions related to utilities, zoning rules, and homeowner's association fees.
For sellers
They help you prepare your home for sale, explain how the home sale process works, and point out potential roadblocks.
They're experts at completing comparative market analysis (CMA) reports to accurately price your home, and can provide you with a seller net sheet.
They know how to effectively market your home to buyers in order to achieve your real estate goals.
They use their experience and knowledge to negotiate contracts with buyers.
How can you tell if a real estate agent knows their stuff? They can answer all of your questions, and back up their advice with real-life stories (inexperienced agents will struggle to come up with answers).
4. Honesty and transparency
While real estate agents must abide by a code of ethics or state laws, there are still some bad apples in the industry.
Here's a few ways to gauge whether you're in the hands of a honest, trustworthy professional:
Commission:

The agent should disclose their commission and any other fees (and explain what it covers). Realtor commission is negotiable, so watch out for agents who tell you otherwise.
Expectations:

No agent can guarantee that your home will sell at a sky-high price or that you'll have a stress-free transaction. Good agents don't make promises and set reasonable expectations.
Experience:

Watch out for agents who misrepresent their experience or credentials, like how many homes they've sold. An agent's online information should match up with what they tell you.
References:

Transparent agents can provide you with the contact information for several past clients for you to contact.
How to pick a realtor for your situation
Your situation as a home buyer or seller may determine what qualities are most important when you're trying to pick a real estate agent.
Below you'll find advice we gleaned from experts on what to do if you're in one of these common situations.
Maximum savings
Whether you're buying or selling a home, working with an agent-matching service (AMS) is a great option if you don't have an agent picked out yet.
Selling to buy
54% of people use the same realtor to buy a new home and sell their old one, but this approach only makes sense if you're buying and selling in the same area.
Your listing agent might be willing to offer a commission discount since they'll get two paychecks instead of one.
But first check to see if the agent has experience helping clients sell and buy at the same time – they need to be super organized and pay close attention to detail to manage both deals.
First-time buyers or sellers
You need a highly communicative agent the first time you buy or sell a home because you'll have lots of questions.
Prioritize working with someone motivated and willing to hold your hand through the entire process.
Veteran agents who do a high volume of transactions may not be able to work as closely with you, or they might even hand you off to a less-experienced member of their team.
Relocation agents
If you're planning to relocate, look for an agent who can help you with stressful moving tasks, like hiring movers, and someone who knows how to close a deal in your absence.
For buyers: It's smart to look for agents who are tech-savvy and can provide you with virtual tours if you're unable to view homes in person.
For sellers: You'll need an agent who is super-trustworthy since you're handing them the keys to your house. They'll be responsible for showing your home to buyers in your absence.
Foreclosures
Buying a bank-owned property takes a lot more patience and homework than buying from a homeowner, and it can be a lengthy, stressful process.
Aim to pick an agent with extensive real estate owned (REO) experience, including helping buyers purchase government-owned properties (HUD, VA, and USDA foreclosures).