Buying A House Without A Real Estate Agent: What To Consider
Things To Consider When Buying A House Without A Real Estate Agent
Buying a home without an agent can be more difficult than working with a professional. You'll have a few added responsibilities if you decide to go at it alone.
You Won't Have As Much Market Knowledge
Real estate agents have access to real estate property listings, so they know which homes are on the market and what features they have. Great real estate agents are very familiar with their local markets.
They listen to what you need in a home and find properties within your budget. If you don't have an agent, you'll have to do all the heavy lifting and research yourself.

Negotiations Can Be Tricky
Real estate agents are negotiation experts. If you buy a home without an agent, you'll have to negotiate and decide how much to offer on your own. This may cause you to unknowingly overpay for your home – or lose out on one you want. When you work with a buyer's agent, they will negotiate on your behalf with the seller and seller's agent.
There's A Lot Of Paperwork Involved
Do you know how to draw up an ironclad purchase offer? Can you read an inspection report? Buying a home involves a lot of documentation. A real estate agent can help you manage the mountain of paperwork and draw your attention to important issues.
Agents Have Connections You Might Not Have
Buying a home means working with a lot of third-party experts. A real estate agent can direct you to quality professionals, such as contractors and home inspectors, that will make the buying process easier.
When you don't have an agent, you must research services and businesses on your own, which can increase your chances of getting stuck with shoddy work.
Does Buying A House Without A Real Estate Agent Actually Save You Money?
Typically, the seller is responsible for paying the buyer's real estate agent. Most buyers don't pay any fees to work with a real estate agent. This means that, if you choose to forgo an agent, you might not actually save any money at all.
If you decide that working with an agent isn't for you, make sure you write this into your offer. Tell the seller that you're offering a lower price because they don't have to pay for your real estate agent's commission. This will typically save your seller 3% of the purchase price.
The Bottom Line On Buying A House Without A Real Estate Agent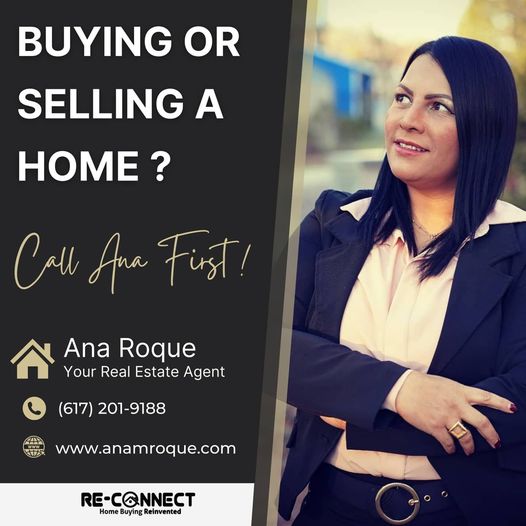 There are a few extra steps you'll have to take when buying a house without a real estate agent. Make sure you do plenty of research before you buy. Next, apply for a mortgage, research the neighborhood, find a property and ask for Seller Disclosures. Your final steps include hiring a home inspector and lawyer, and negotiating and closing on your home.
Real estate agents have numerous connections and thorough knowledge of the paperwork and processes, which can help you zero in on the perfect home. Carefully consider whether you want to forgot the value of having an experienced real estate agent. Working with a real estate agent could make your life a lot easier – without costing you a penny.
Partial Source: https://www.rocketmortgage.com/
---
…Let us join your journey of getting your dream house!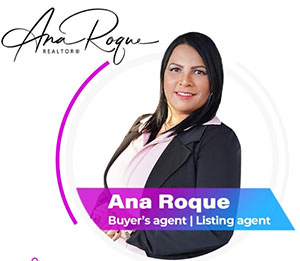 Ana Roque is a Brazilian Licensed Realtor at Re-Connect, LLC with 16+ years of experience in the Real Estate industry.
Ana speaks 3 languages (Portuguese, English, Spanish), Wife, Stepmom, Journalist, Event Director for the National Association of Hispanic Real Estate Professionals (NAHREP) Central MA Chapter.
Call now:(617) 201-9188 Ana Roque |209 West Central Street, Natick, MA