Best Places to Buy Cheap Land in America.The beautiful thing about buying vacant land is that it serves a blank canvas for whatever you want to do. Vacant land is empty space that is full of potential, and whether you're looking for land in the mountains or on the beach or somewhere in between, you can find affordable land all across the country if you just know where to look.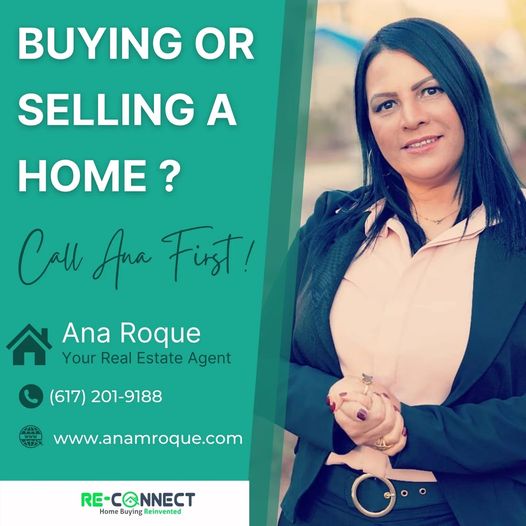 When searching for land, it's important to understand what it is about a piece of land that makes it cheaper or more expensive than others. Of course, land that has clear revenue-generating potential, such as farming or logging, will probably be more expensive than land without. Land that has an existing property on it will also be more costly than raw land, which works in favor of investors looking strictly for vacant land.
When buying land, the price will be based on a cost-per-acre amount. Depending on where you want to buy, how much land you're looking for, and what you plan to do with the land, here are the top places to buy cheap land across the country:
Cheapest land for hunting
If you enjoy the quiet and solitude of an early morning hunt and would love to own your own hunting land, start looking in the southwest region of the country, more specifically Oklahoma and Texas. Land is cheap here because there's little competition between buyers of recreational land and farmland. In fact, in some of the more remote West Texas counties like Terrell and Val Verde, hunting land can be found for less than $500 per acre.
If mild winters aren't your thing and you enjoy the added element of sub-zero temperatures during your hunt, the second cheapest region for hunting land is up north, more specifically Minnesota and Wisconsin. Ample farmland contributes to bucks of record size in the southeastern part of Minnesota, making it an ideal place to buy vacant land for hunting.
Cheapest land for residential use
Buying land for the purpose of building a home and connecting with the community is a dream for many investors. From families looking to build their dream homes to retirees looking for their own space to enjoy the next chapter of their lives, cheap residential land can make building your dream home a reality.
Tennessee, Arkansas, and West Virginia consistently rank as the cheapest places to buy residential land. Tennessee offers diverse geography, from mountains and lakes to acres of rural flat ground, and of course the iconic landmarks and attractions like Graceland and Nashville, the heart of country music. Based on Land.com Network listing data, the average price for residential land in states like Tennessee, Arkansas and West Virginia falls about 30 to 40 percent below the median average-price per acre for land listed for sale nationwide.
Cheapest land for farming
Whether you're planning to run a high performing dairy farm or just want the space to raise a few animals and your choice of crops, the farmland you choose will play a significant role in how successful your farm is. The cheapest farmland won't be the picturesque, flat, square fields with deep, fertile soil. Instead, it'll be the land in off-the-map areas in places like Louisiana and Arkansas that may need a little TLC that will be your best bargains. Smaller farms may have a better chance in areas like Nebraska, where farmers are given tax credits and flexible lease options, as well as training and educational programs for new farmers.

Cheapest land near the water
If being near the water is important to you, land in Oregon or Washington offers surprisingly cheap land close to some of the country's most stunning bodies of water. Buying land in the North Bend region of Oregon combines the beauty of the Adventure Coast with the modern amenities of a thriving city, while vacant land in the Ocean Shores area, just three hours from Seattle, offers stunning ocean views and prime real estate opportunities. If you prefer to be warm while living near the water, Boynton Beach in Florida and Myrtle Beac, South Carolina, are both affordable places to buy property, kick back, and soak up the waterfront lifestyle. And if the lakeside lifestyle is more your style, consider New York or Pennsylvania for small, rural lots with breathtaking water views.
Find waterfront property for sale on LandWatch

Cheapest land near the city
Buying vacant land doesn't always mean being out in the middle of nowhere. For investors looking for big lots that are close to local community amenities and a vibrant city center, Lexington, Kentucky, is a great place to start. Land here runs anywhere from $4,000 to $6,000 per acre, and combines wide-open land with easy access to the perks of the big city. There is cheap land close to major cities in pockets all over the country, such as Tampa Bay, Florida, Chattanooga, Tennessee., and Buffalo, New York. Northeast Florida's Jacksonville is also a hot-spot for real-estate investing, not to mention a popular spot for vacant land near a thriving big city.
Knowing your plan for your land and understanding land use specifics will help you search for land that meets all of your needs. Whether you're dreaming of buying land to expand your farm or have big plans for a vacation home, finding affordable land is the first step in making your land-owning dreams a reality. Buying land isn't about finding the cheapest lot, it's about finding the lot that is going to work the best for your particular endeavor while also making financial sense.
Source: https://www.land.com/
Are you ready to buy your new house?…Let us help you!
Call now:(617) 201-9188 Ana Roque |209 West Central Street, Natick, MA
Ana Roque is a Brazilian Licensed Realtor at Re-Connect, LLC with 16+ years of experience in the Real Estate industry.
Ana speaks 3 languages (Portuguese, English, Spanish), Wife, Stepmom, Journalist, Event Director for the National Association of Hispanic Real Estate Professionals (NAHREP) Central MA Chapter.