Thinking of moving to Massachusetts? If you can bear the cold winters, this lobster-loving state won't disappoint. Massachusetts residents enjoy exceptional summers and stunningly colorful autumns. They also don't have to travel far for a vacation. In fact, the Bay State is home to several of the most sought-after vacation destinations in the world. It's top-ranked schools, rich history and forward-thinking residents also make it an especially interesting place to call home. Here are 10 reasons to move to Massachusetts today!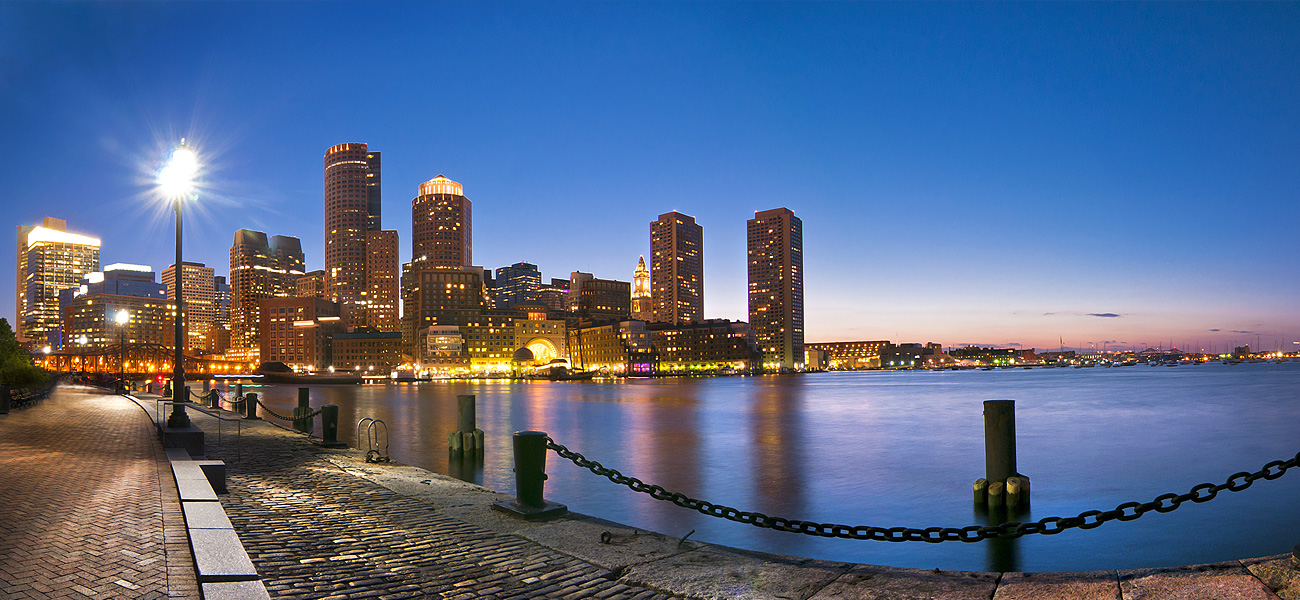 The sports culture is intense


Love sports? Massachusetts is most certainly the place for you. In fact, you'll be hard-pressed to find another state more obsessed with sports than the Bay State. From ice hockey and basketball to football and baseball, Massachusetts is home to some of the most popular and championship-winning teams in the country. Several well-known pro sports teams include the Boston Celtics, Boston Bruins, Boston Red Sox, New England Patriots and the New England Revolution. In addition to pro sports, Massachusetts has plenty of colleges with popular sports teams including Harvard, Boston College, Northeastern, UMass and Boston University – just to name a few.

The summers are incredible

Sure, the winters are brutal but the summers are incredible. In fact, many, if not all, Massachusetts residents will tell you that those beautiful summers more than make up for the snowy winters. With its warm, sunny days and cool, breezy nights, the summer air attracts tourists and visitors from all over the world. For the most part, expect highs in the 80s and lows in the 60s. Rarely do temperatures hit 90 degrees or above.

The seafood is world-famous


Fan of seafood? You're sure to find plenty of local delicacies to satisfy those cravings. Massachusetts is famous for its seafood – particularly its shellfish. From the buttery, hot lobster rolls to the creamy, thick clam chowder, the Bay State has no shortage of comfort food. The area's oysters also tend to pop up in restaurants all over the country. Wellfleet, Duxbury, Barnstable, Katama Bay, Buzzard's Bay and East Dennis are just a few places in Massachusetts where some of the world's best oysters are harvested.

The schools and universities are top-notch


Massachusetts is home to several of the world's top universities and colleges, many of which are household names. Harvard University, Massachusetts Institute of Technology, Boston College, Tufts University, Amherst College, Williams College, Wellesley College, Emerson College, Boston University and Northeastern University are just a few of the many well-known schools in Massachusetts. In addition, families of school-age children will find excellent public schools throughout the state. Several top-ranking school districts include Newton Public Schools, Lexington Public Schools, Wellesley Public Schools and Westford Public Schools – just to name a few.

The economy is diverse


It's no secret that Massachusetts' economy is booming. In fact, according to WalletHub , the Bay State has the third best state economy in the U.S. In the rankings, Massachusetts scores first place for innovation potential and fourth place for economic activity. The state's economy is strong, thanks in large part to its booming high-tech industry, educated population and staple sectors such as agriculture, trade and fishing. This diversity of industries makes Massachusetts an excellent place to live for just about anyone.

The state is rich in history


From the Salem witch trials to the Boston Tea Party, Massachusetts has one of the most interesting and storied pasts of any state. In addition to being one of the 13 original colonies in the U.S., the Commonwealth of Massachusetts was the location of the Mayflower's landing, the Boston Massacre and the first Thanksgiving. The state's revolutionary spirit and Colonial past make it one of the best places in America for history buffs.

The hospitals are world-renowned

You won't have to look far to find excellent health care facilities throughout the state. In fact, Massachusetts is home to several of the country's top medical institutions. Highly ranked hospitals include Massachusetts General Hospital, Brigham and Women's Hospital, Beth Israel Deaconess Medical Center, New England Baptist Hospital, McLean Hospital and Boston Children's Hospital. In addition, U.S. News ranks Massachusetts as the fifth best state for health care. The Bay State came in first in health care access and fourth in public health.

The City of Boston is thriving


If culture, excellent dining and ample job opportunities are at the top of your wish list, consider moving to Boston. This "Hub of the Universe," as it's often called, is one of the best places to live in the country. Boston's many museums, ethnic restaurants and theater productions make it a melting pot of culture. It's also home to some of America's top colleges, the city attracts scores of students every year. In addition, Boston's healthy economy and thriving job market draw thousands of young professionals from across the country.

The small towns are adorable

If you're looking to move to a small town with a vibrant Main Street and plenty of mom-and-pop stores, then Massachusetts is the place for you. In addition to the bright lights of Boston, the state is home to numerous tiny towns and suburbs, many of which are downright adorable. Several small towns with big personalities include Edgartown, Newburyport, Manchester-by-the-Sea, Provincetown, Mattapoisett, Lexington, Salem, Marblehead and Rockport – just to name a few.

The list of wintertime activities is endless

Just because the winters are cold doesn't mean Massachusetts residents stay inside. Fortunately, even in cold temperatures there's still plenty to do in the Bay State. Popular local activities include various winterfests, snowboarding, snow tubing and ice skating. For a weekend of skiing, residents can also head to a number of local ski areas including Jiminy Peak, Wachusett Mountain, Blue Hills and Bousquet.

Source: moving.com
Are you interested in moving to Massachussetts?
Call now and see the properties I have available for you and your family, JUST CLICK HERE
Visit my HOMESNAP