What is Fix-and-flip?
Flipping property is a popular investment option for both individuals and institutional investors. Fix-and-flip loans help bridge the gap between the buyer's capital and the property's purchase price and renovation costs. These loans are short-term in nature and are typically repaid with proceeds from the property sale. But this is just the beginning. Let's take a look at what fix-and-flip loans are and how to start financing a real estate flip.
What are Fix and Flip Loans?
Fix-and-flip loans are short-term loans used by real estate investors to purchase and improve a property to then sell for a profit. These improvements range from minor renovations to a complete reconstruction of an existing home. Fix-and-flip loans are used exclusively for residential real estate investments, so renovating a school, for instance, would not qualify for this type of funding. In a fix-and-flip project, the property is often purchased at auction, through a foreclosure or a bank short sale. A buyer may later try to sell the property "as-is" or may choose to add value by improving on the property before selling it. This is where fix-and-flip loans come in. When a buyer decides to upgrade and resell the property for profit, fix-and-flip loans are typically used to cover the upfront costs of renovating the property.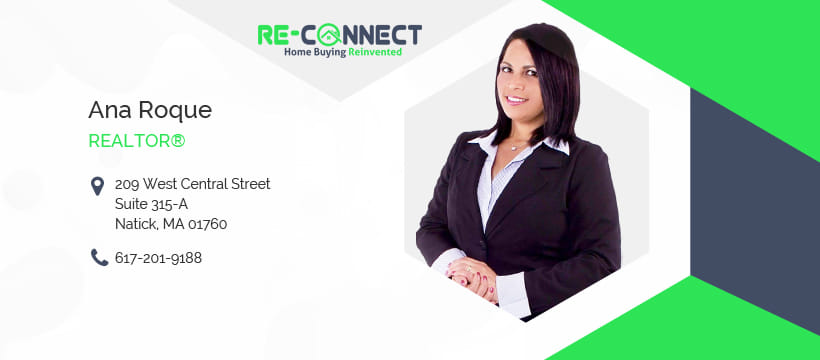 What you can do with a fix-and-flip loan
There are several different fix-and-flip projects. Oftentimes, fix-and-flip investment offerings are diversified and can include the following:
Purchase: A borrower has the opportunity to purchase a property from a distressed seller at a deep discount and put it back on the market with some minor renovations.
Renovation: A borrower has the opportunity to purchase an old single-family house, for example, and renovate it to make it more appealing before quickly putting it on the market to sell. Renovations can include installing new kitchen cabinetry, replacing floor tiles, putting in hardwood floors, painting the house inside and out, and furnishing it with new appliances.
Construction: A borrower has the opportunity to purchase vacant land with a dilapidated single-family house on it, demolish it and replace it with a 2-unit residential house, with the intent to sell it.
Advantages of fix-and-flip loans
The demand for fix-and-flip loans generally stems from capital inefficiencies in the current lending marketplace. These relatively short-term loans create opportunities for investments that potentially provide attractive yields for investors. In addition to this, fix-and-flip loans have other benefits:
Secured Investment: The real estate serves as collateral, whether that is the property or land involved in the offering. In case of a default, the lender could take ownership of the collateral .
Short Duration: Fix-and-flip offerings are short in duration–typically 12-24 months–and there is no penalty for repaying the loan early.
Diversification: Fix-and-flip offerings have low stock market correlation, making them potentially good options for diversifying traditional portfolios.
Where to get a fix-and-flip loan
There are many components that make for a successful fix-and-flip. The buyer must be knowledgeable about the market, able to source properties at an appropriate price, able to assemble and manage a team to efficiently execute improvement plans, and able to obtain funding to finance the project. Sometimes, however, there are situations in which obtaining a loan from a bank or traditional lender may take too long or be too costly for the borrower. Additionally, the circumstances surrounding fix-and-flip investments may fall outside of the stringent requirements for bank loans. Here are some reasons why traditional bank loans may not be the best option for fix-and-flip investors:
The buyer is typically purchasing a distressed property. Since this is by nature opportunistic, there is often a need for expedited financing. Bank financing generally has lengthy application processes which can be too time-consuming for this type of project.
Banks and traditional lenders heavily weigh the buyer's credit history and may discount the buyer's expertise in fix-and-flip and/or the opportunity presented.
Conventional sources of financing may be reluctant to lend toward the improvement costs of a fix-and-flip

Types of fix-and-flip loans
That said, there are a variety of alternative financing options for buyers looking to obtain fix-and-flip loans. Depending on the investor's experience and financial circumstances, they can choose between different types of real estate lending options with varied interest rates, fees, and qualification requirements. Though there are more to choose from, these are two popular financing options:
Hard money loan
A hard money loan is a short-term financing option , with terms ranging from a few months to a few years, where the real estate serves as collateral. They tend to have lower qualification requirements and higher interest rates, averaging around 10-15%, plus points. These points are a percentage of the total loan amount. If the points are equal to 2% of the loan amount, a borrower requests a loan of $100,000, and the lender charges 3 points, the borrower would pay $6,000 in addition to the principal and interest payments. One advantage for fix-and-flip investors is that borrowers looking to expedite the process often gain quick access to funding with hard money loans–often much quicker than traditional funding options. As hard money loans require lower qualifications, even borrowers without a proven track record may be able to do this. Additionally, repayments can be structured in different ways so the borrower may not have to make interest or points payments until after the property has sold.
Bridge loan
Fix-and-flip loans are bridge loans used to facilitate the sale of a property being purchased with the intent to renovate (fix) and sell (flip). Consequently, bridge loans are often the financing choice for buyers seeking to fix-and-flip a property. Real estate bridge loans are short-term loans secured by real estate assets and meant to provide expedited access to capital for borrowers with a timely need or obligation. Note that these two types of bridge loans are not mutually exclusive, so a hard money bridge loan is also possible.
Costs of flipping property
Outside of the renovation and construction costs themselves, flipping a property can hold hidden costs. While each property and project is different, there are inconsistencies in the types of costs investors are likely to encounter. As a general rule, expect to cover the following expenses when taking on a fix-and-flip:
The property's purchase price
Holding costs including HOA fees, utilities, and insurance payments
Renovation/construction costs
Selling costs such as realtor fees, staging, and closing costs
Understanding these costs and having an accurate estimate in mind will be beneficial when applying for a fix-and-flip loan. Asking for an inaccurate amount could slow down the entire renovation process or lead to unnecessary debts, so be sure to crunch the numbers before requesting your loan.
What fix-and-flip loan lenders look for
To offer approval for fix-and-flip financing, lenders want reassurance that borrowers are able to repay the loan and that they have some stake in the investment. To increase your chances of being approved, it is a good idea to prepare a business plan detailing the estimated cost of renovations and/or construction. To strengthen your application, this plan will be accompanied by a solid credit score and a history of consistent income. It is also beneficial to consider how much of a fix-and-flip loan the lender is willing to finance. For example, a lender may offer up to 65-75% of the property's After Repaired Value (ARV). This means that the borrower will have to pay 25-35% of the property's estimated resale value upfront to gain approval. Have additional questions or want to learn more about your investment opportunities? Reach out to us at investments@yieldstreet.com.
This communication and the information contained in this article are provided for general informational purposes only and should neither be construed nor intended to be a recommendation to purchase, sell or hold any security or otherwise to be investment, tax, financial, accounting, legal, regulatory or compliance advice. Any link to a third-party website (or article contained therein) is not an endorsement, authorization or representation of our affiliation with that third party (or article). We do not exercise control over third-party websites, and we are not responsible or liable for the accuracy, legality, appropriateness or any other aspect of such website (or article contained therein).
Source: https://www.yieldstreet.com/
*********************************************************************
Let us join your journey of getting your dream house!
Call Today (617) 201-9188 Ana Roque – Realtor
209 West Central Street, Natick, MA
Ana Roque is a Brazilian Licensed Realtor at Re-Connect, LLC with 16+ years of experience in the Real Estate industry.
Ana speaks 3 languages (Portuguese, English, Spanish), Wife, Stepmom, Journalist, Event Director for the National Association of Hispanic Real Estate Professionals (NAHREP) Central MA Chapter.
Ana is a self-motivated, goal-orientated and focused on building her career with partners and develop leadership with excellence to her teamwork as a mission to create a legacy to her clients and children.
WHAT WE OFFER
Buyer's agent | Listing agent | Short-Sale | Foreclosure | Rehab homes | Commercial R.E.