What are the requirements for a first-time home buyer in Massachusetts?
The requirements for a first-time home buyer in Massachusetts can vary depending on the specific program or lender you choose to work with. However, there are some common requirements and programs that first-time home buyers in Massachusetts may consider:
Income and Credit Requirements:

You'll typically need a stable source of income to qualify for a mortgage. Lenders will assess your debt-to-income ratio to ensure you can afford the monthly mortgage payments.
Your credit score will also play a significant role in your ability to qualify for a mortgage and secure a favorable interest rate. Higher credit scores are generally more attractive to lenders.

Down Payment:

The amount you'll need for a down payment can vary depending on the type of mortgage and the lender. However, many first-time home buyer programs offer low down payment options. For example, you may be able to qualify for an FHA loan with as little as 3.5% down.

Pre-Approval:

It's advisable to get pre-approved for a mortgage before you start house hunting. This process involves providing your financial information to a lender, who will assess your eligibility for a loan and provide you with a pre-approval letter.

Education:

In Massachusetts, first-time home buyers may be required to complete a homebuyer education course to qualify for certain assistance programs. These courses provide valuable information about the home-buying process.

Eligibility for Assistance Programs:

Massachusetts offers several programs to assist first-time home buyers, including MassHousing, the Massachusetts Housing Partnership (MHP), and the ONE Mortgage Program. Eligibility for these programs may have income limits, purchase price limits, and other criteria.

Property Requirements:

The property you intend to purchase must meet certain standards and may be subject to inspections to ensure it is safe and habitable.

Closing Costs:

You'll need to budget for closing costs, which can include fees for the appraisal, title search, attorney's fees, and other expenses. Some assistance programs may help with these costs.

Residency and Ownership Requirements:

Some assistance programs may have residency and ownership requirements, meaning you may need to live in the property as your primary residence for a certain period.

Tax Benefits:

Massachusetts offers certain tax benefits for first-time home buyers, such as the Mortgage Interest Credit (MCC) program, which can reduce your federal income tax liability.
It's important to note that eligibility criteria and available programs may change over time. Therefore, it's a good idea to consult with a qualified mortgage lender, a real estate agent, or the Massachusetts Housing Partnership to get the most up-to-date information and guidance on buying your first home in Massachusetts. Additionally, working with a real estate professional who has experience with first-time buyers can be highly beneficial in navigating the process.
MassDREAMS: Program Information
MassDREAMS (Delivering Real Equity and Mortgage Stability) is a federally funded grant program designed to provide eligible first-time homebuyers who currently reside in a Disproportionately Impacted Community with up to $50,000 in down payment and closing cost assistance for the purchase of a primary residence anywhere in the Commonwealth of Massachusetts.
The MassDREAMS grant must be paired with an MHP ONE Mortgage or MassHousing first mortgage product.
Program Features
Down payment assistance equal to 5% of the purchase price and applicable closing cost assistance as needed
Households earning less than 100% are median income (AMI) are eligible for a maximum of $50,000 in assistance.
Assistance structured as a grant
Can be paired with other forms of assistance
Homebuyer Eligibility
To be eligible for MassDREAMS grant with a ONE Mortgage you must:
Be a current resident of one of the following 29 communities:

Attleboro, Barnstable, Boston, Brockton, Chelsea, Chicopee, Everett, Fall River, Fitchburg, Framingham, Haverhill, Holyoke, Lawrence, Leominster, Lowell, Lynn, Malden, Methuen, New Bedford, Peabody, Pittsfield, Quincy, Randolph, Revere, Salem, Springfield, Taunton, Westfield, Worcester
Be a first-time homebuyer. This means that you have not owned a home at any point in the last three years.
Take a homebuyer class.

 

This class  will help you get ready for the home buying process.
Meet our down payment requirements. We require a 3% down payment to buy a condo, single-family home, or two-family home.  At least 1.5% of the purchase price must be from your own savings. For a three-family property, we require a 5% down payment with at least 3%

 

from your own savings.
Have a total household income

 

under

 

our limits. Our

 

income limits

 

vary by community and the number of people in your household.
 Have less than $75,000 in total household assets. This includes any checking accounts, savings accounts, stocks, or bonds. But it does not include most retirement (401k, 403b, 457, traditional IRA) and college savings accounts.
Meet our credit score limits. Your credit score must be at least 640 to buy a single-family or condo and at least 660 to buy a two/three family home. We also have options for people who don't have any credit history.
Agree to live

 

in the property as your primary residence. If you stop living in the property, you must refinance out of your ONE Mortgage.
Source: https://www.mhp.net/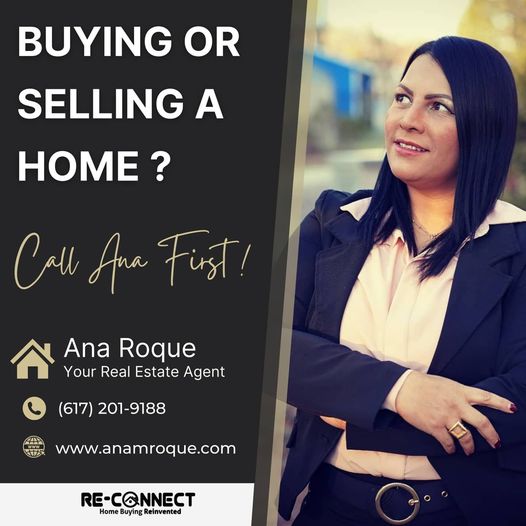 Down Payment Assistance Details
MassHousing provides down payment assistance in the form of a second mortgage loan. MassHousing-approved lenders determine which type and the amount of down payment assistance a borrower is eligible for.
Type 1 DPA is an interest-free deferred payment second mortgage loan, which means that no payments are due until the property is sold, refinanced, or the first mortgage loan is paid off, at which time, the entire balance is due.
Type 2 DPA is a 15-year amortizing second mortgage loan at a fixed 2% rate of interest (APR 2%), which means that the borrower makes monthly payments of principal and interest for 15 years on this second loan, in addition to the monthly payments on their first mortgage loan.
Partial source: https://www.masshousing.com/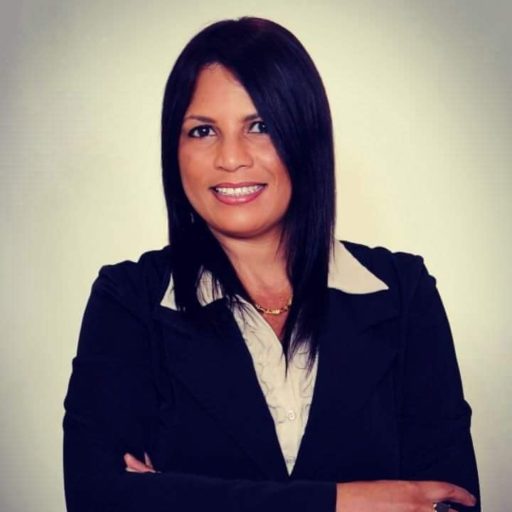 Are you ready to take the next step to buy(or sale) your home and start building a legacy for your family?…Let me help you!
"Your Dream Home is my Mission". I am a Brazilian Licensed Realtor at Re-Connect, LLC with 18+ years of experience in the Real Estate industry. I speaks 3 languages (Portuguese, English, Spanish). Let me join your journey in the Real Estate Industry, and receive my assistance above and beyond to accomplish your DREAM!
CALL NOW: (617) 201-9188 Ana Roque | 100 Grove St. Suite 210 Worcester MA 01605