WHAT WE OFFER:
Buyer's agent | Listing agent | Short-Sale | Foreclosure | Rehab homes | Commercial R.E.
Call Today (617) 201-9188

209 West Central Street, Natick, MA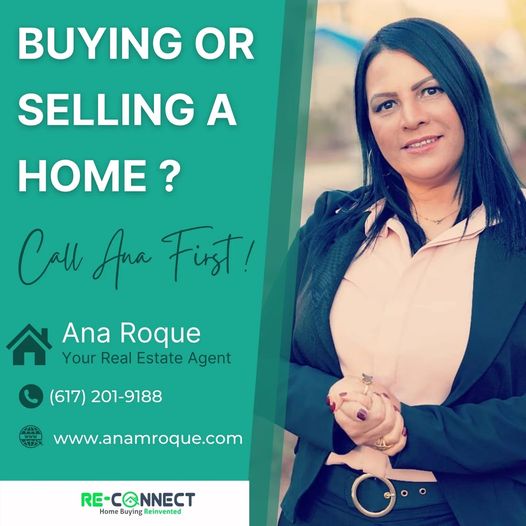 Ana Roque is a Brazilian Licensed Realtor at Re-Connect, LLC with 18+ years of experience in the Real Estate industry.
Ana speaks 3 languages (Portuguese, English, Spanish), Wife, Stepmom, Journalist, Event Director for the National Association of Hispanic Real Estate Professionals (NAHREP) Central MA Chapter.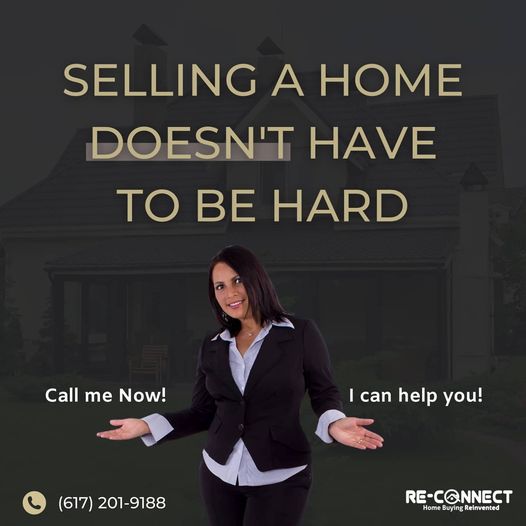 Ana is a self-motivated, goal-orientated and focused on building her career with partners and develop leadership with excellence to her teamwork as a mission to create a legacy to her clients and children.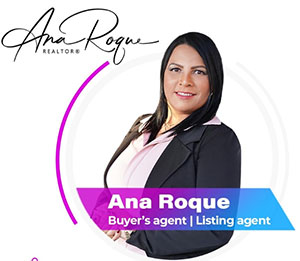 Let me join your journey of getting your dream house!


We are very happy for the opportunity to brake the record in one day we closed 4 houses!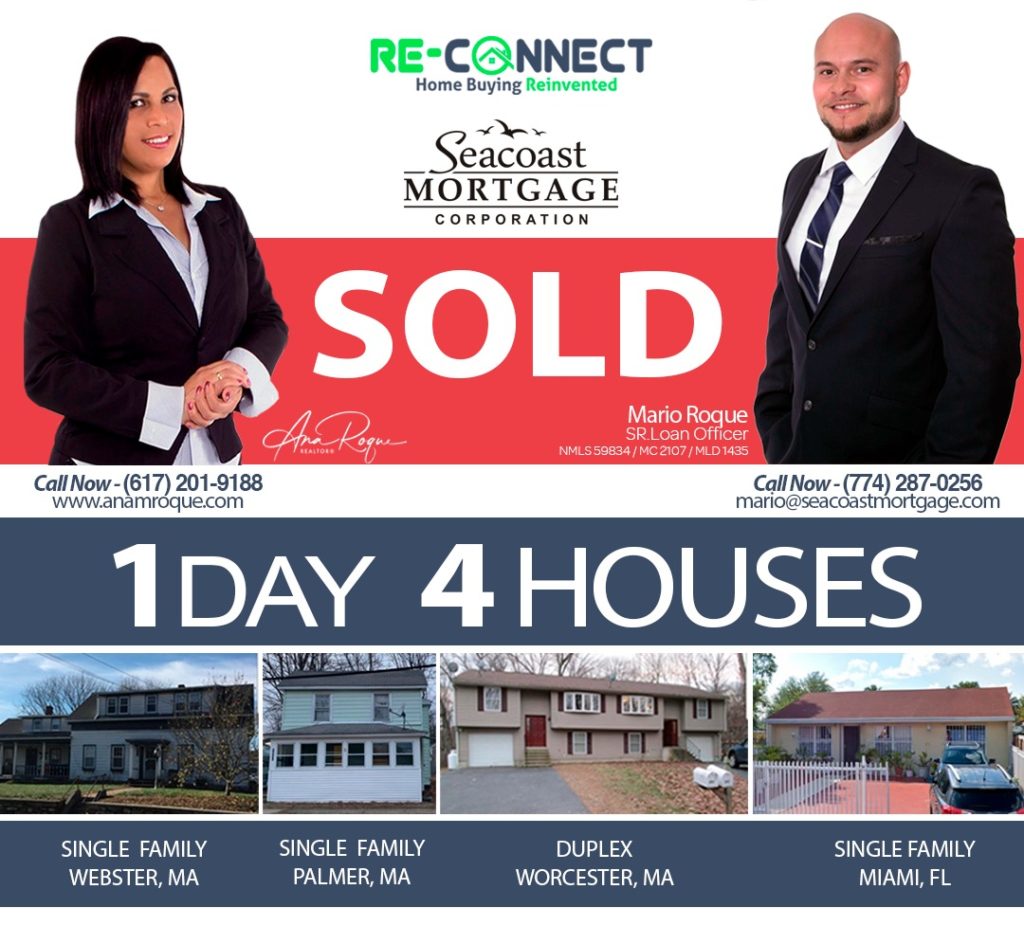 Mario Roque is a Sr Loan Officer in MA and FL at Seacoast Mortgage. Mario has extensive experience in helping home buyers and homeowners across the country secure conventional loans, FHA loans, VA loans and much more.
Whatever your need, we will work with you to identify the best scenario for your unique situation.
I'm an expert real estate agent with RE-Connect, LLC in Natick, MA and the nearby area, providing home-buyers and sellers with professional, responsive and attentive real estate services.
Want an agent who will really listen to what you want in a home?
Need an agent who knows how to effectively market your home so it sells?
Give me a call! I'm eager to help and would love to talk to you.
REVIEWS

[wp_show_posts id="1596″]

Questions? Please leave your message: