How to Buy a Foreclosed Home: Buying a home can feel like an uphill battle, particularly for young adults still navigating the job market. However, for those of all income levels, purchasing a foreclosed home can offer compelling opportunities. In some cases, foreclosed homes can offer an opportunity to save on home prices in order to gain the home of your dreams – provided you understand the ins and outs of the process. This is what you need to know about buying a foreclosed home.
Foreclosure refers to the process of the bank or lender who provided a home loan to a buyer reclaims the property if the buyer can no longer make appropriate payments. In the U.S. just last year, 624,753 homes were subject to foreclosure – a number 8% lower than the previous year.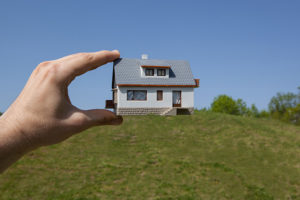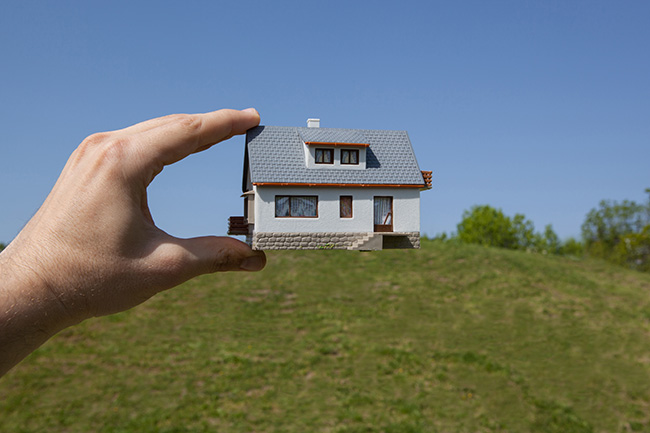 Why are Houses Foreclosed?
Foreclosure is rarely a choice homeowners make willingly. In general, foreclosure only occurs when there are no other options. Foreclosures are most common due to job loss, serious medical conditions that prevent ongoing employment, serious maintenance issues with the home that a homeowner can't afford to fix, divorce, or other drivers of consumer, educational, or medical debt.
How Does Foreclosure Work?
Foreclosure is a slow process; homes aren't foreclosed when a mortgage payment or two is missed. In general, banks are willing to work with their clients on a short-term basis if payments are falling behind. However, if sellers default, or fail to make a payment for 90 to 120 days, depending on the lender and state law, a lender can move forward with foreclosure. Lenders will generally take less serious steps, like demand letters, before going to these lengths. However, if any of these attempts to solicit payment go unnoticed, foreclosure is virtually unavoidable.
When a foreclosure notice is filed, the court process begins. This process can vary from state to state, so understanding procedures based on residence is important for homeowners struggling to make payments. In some states, like New York, a default judgment filed through the court automatically results in a foreclosure. However, partnering with an attorney can mitigate the likelihood of this happening, depending on the circumstances at hand. Foreclosure can take a year or more in simple cases, or as many as three or four years in more complex cases. This timeline often depends on the actions of a homeowner's legal team.

How to Buy a Foreclosed Home
If you're looking for a new home, considering buying bank owned property can be a viable alternative to a traditional home purchase. However, it's important to understand the ways in which foreclosure purchases are different than a more conventional experience.
What to Know About Foreclosures
Before moving forward with buying bank owned property, these are some points you should keep in mind:
Homes are sold as-is; there's no way to ask an owner to fix something, like a bad roof or foundation, prior to sale
Patience is essential; foreclosures require a lot more paperwork than a traditional sale, so hearing back from a bank can take weeks or months.
Home quality is not guaranteed; the state of homes subject to foreclosure can vary greatly, with some homes being ready for purchase and others requiring substantial work.
The bank will typically give you a window from contract acceptance to have the house inspected. An inspection contingency is recommended, giving the buyer an option to back out if an inspection reveals anything too serious.
Properties that sit vacantly may have other underlying issues due to long-term neglect, so understanding the potential for things like plumbing problems is important before purchase.
Mortgage loans can be competitive, so pre-approval, particularly from the bank selling the property, can be a benefit.
Education is imperative in any property sale, and this is particularly true for purchasing foreclosures due to the complex nature of these sales.
Buying a Foreclosed Home
Buying bank owned property requires a different strategy, but with the right approach to preparation and time to invest in the process, you can walk away with a great home at a good price.
Find the Right Real Estate Agent
Buying a bank foreclosure home for sale isn't the kind of venture you can take on solo. Before getting started, find a great agent experienced in foreclosures who understands the process in your area. Even if you have a good working relationship with an agent, success in purchasing a foreclosure means finding an expert.
Do Your Homework
If you're considering buying bank foreclosed properties, be sure you understand the benefits and limitations. Things like the as-is condition and the potential problems that arise from years of neglect can turn what may look like a good buy into a bad one. It's important not to let your excitement about the idea of low prices color your reality.
Consider Contingencies
When you make an offer, you likely have a positive impression of the property. However, looks can be deceiving. By having contingency clauses in your offer, you can be sure there's a way out if the home isn't what you originally expected.
Get Financing
Financing is possible for a foreclosed home, but due to the competitive market, it's best to secure this prior to making an offer. If at all possible, seek pre-approval with the bank that owns the property to expedite this process. Not all lenders are willing to finance foreclosed properties, so finding one that will work with you is important.
Make an Offer
Making an offer on a foreclosed home isn't the same as haggling with a seller. Foreclosed homes are almost always sold at the market value determined by the bank, so there's little wiggle room. However, if an appraiser finds that the home's value should be substantially lower than the list price, there may be room for negotiation.
Inspect the Property
Foreclosures always need a thorough inspection due to the unknown nature of the property. Consider bringing in a specialist as well as a standard inspector to address any more serious issues that may have resulted from long-term vacancy.
Close the Sale and Pick Up the Keys
If the bank approves your offer and the inspection doesn't turn up any serious red flags, your sale will progress as normal. There is often a lot of paperwork and back-and-forth discussion between the bank and your agent, so patience is important. Your agent will keep you updated on the process. As soon as the transaction is complete, you will receive the keys and title to the house.
Buying a Foreclosure with an FHA Loan
FHA loans, or loans provided by a Federal Housing Administration-approved mortgage lender, are government loans that are intended for lower-income borrowers and come with a lower down payment amount and reduced interest rate. While not necessarily common, it is possible to use an FHA loan to purchase a foreclosure property.
As long as a foreclosed property meets the FHA guidelines as they pertain to value, habitability, and safety standards, it's fair game – and this can be a benefit. A foreclosed property that meets FHA standards will likely be in better condition than other foreclosures. This will be determined by a fee appraisal prior to loan approval.
A foreclosed home that requires extensive repairs may not be a good candidate for an FHA loan. As the FHA lending program requires that homes be habitable before purchase, sellers are usually obligated to make necessary updates prior to selling. However, as there is no seller in the case of a foreclosed property, this isn't possible. A 203(k) rehab loan is an option to remedy a property in need of repair, but these are more challenging to secure and can make the purchasing process far more complicated.
Buying a Foreclosure Home at Auction
Many foreclosed properties sit on the market like other owned properties, but some are sold at an in-person auction. This is a common choice when properties aren't getting much attention from buyers, or if the bank otherwise needs to expedite the sales process.
Real estate auctions are free and open to the public, so there are no special requirements for interested parties to attend. If you want to bid, however, you may have to register before attending, so be sure to look up the regulations of the auction you plan to attend. You will also likely need to prove that you are in possession of adequate funds to make a property purchase. If possible, consult a real estate attorney to be sure you understand the realities of the auction and the transaction rules that apply.
Most auction properties are available online ahead of time, which provides you time to do your research. Look into purchase histories, drive by the property, and evaluate all available information.
On the day of the auction, come prepared with the money you plan to spend on a home. Most auctions require payment in full via cash, cashier's check, or money order. If you win, you will be required to pay this amount in full – in most states; others permit cash to change hands the next day – in order to receive a certificate of sale. The certificate of title may take up to 10 days. Be aware that if the home's owner files an objection and is not able to pay the amount owed in full, the property transfer will not go through. Never begin renovations or the moving process until you have a title in hand.
A foreclosed home isn't the right choice for everyone, but for buyers willing to take on the extra legwork, purchasing a foreclosure can be a great way to get a deal on your dream house.
Source: https://www.redfin.com/
…Let us join your journey of getting your dream house
Call now:(617) 201-9188 Ana Roque |209 West Central Street, Natick, MA
Ana Roque is a Brazilian Licensed Realtor at Re-Connect, LLC with 16+ years of experience in the Real Estate industry.
Ana speaks 3 languages (Portuguese, English, Spanish), Wife, Stepmom, Journalist, Event Director for the National Association of Hispanic Real Estate Professionals (NAHREP) Central MA Chapter.