Low- and No-Down-Payment Mortgages of 2022. Compare lenders that offer low- and no-down-payment mortgages, and learn about their pros and cons.
If you're like many home buyers, a down payment is one of the biggest obstacles between you and homeownership. Finding a lender with low- or no-down-payment mortgages could be the difference between buying a home now or having to wait months or years.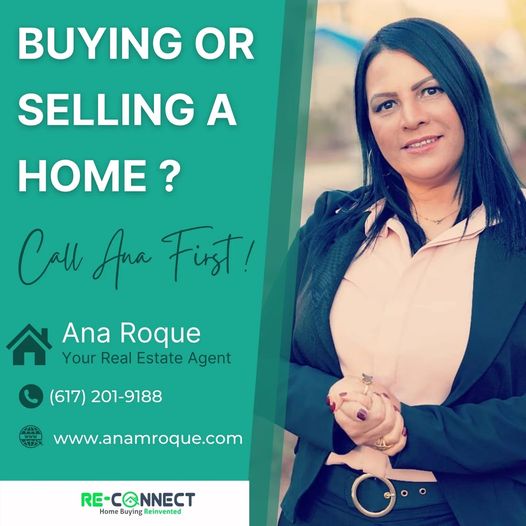 VA loans, backed by the Department of Veterans Affairs, and USDA loans, guaranteed by the U.S. Department of Agriculture, require no down payment for qualified buyers.
FHA loans, insured by the Federal Housing Administration, require down payments as low as 3.5%. And even today's conventional loans allow down payments as low as 3%.
Some lenders have their own proprietary programs that are competitive with government loans in terms of both down payment requirements and application criteria.
Putting less money down could mean buying a home sooner. But lower down payments have disadvantages, too, such as higher monthly mortgage payments, so it's important to understand and compare options before buying a home.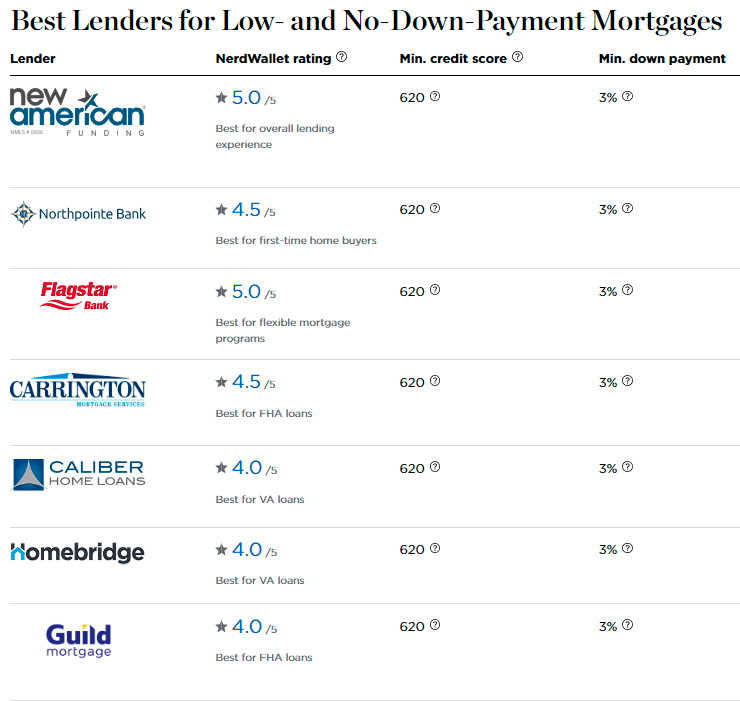 The pros: You don't have to wait until you have saved enough money for a large down payment. That means you can become a homeowner and start building equity more quickly.
The cons: Low- and no-down-payment mortgages include extra expenses.
Conventional loans with down payments of less than 20%, along with FHA and USDA loans, require buyers to pay for mortgage insurance, which protects the lender in case the borrower defaults. VA loans have a one-time VA funding fee.
A low- or zero-down-payment mortgage means you will start your homeownership journey with little to no equity in the home. If your home declines in value, you can end up owing more than the property is worth. Your interest rate and monthly mortgage payment could also be higher with a low-down-payment mortgage.
Credit score requirements for low- or no-down-payment mortgages
FHA loans: To qualify for a 3.5% payment on an FHA loan, you'll need at least a 580 credit score. With a score between 500 and 579, you'll need a 10% down payment.
Conventional loans: On low-down-payment conventional loans, a 620 score or better is generally required. Some conventional loans, such as HomeReady and Home Possible, are geared to low-income borrowers.
VA loans: VA loans cater to borrowers with military connections. The required credit score for VA loans varies by lender, but many ask borrowers to have at least a 620 or have other qualifications.
USDA loans: USDA loans are for buyers in rural and some suburban areas. Applicants with credit scores of 640 and higher can qualify for streamlined processing. Those with lower scores have to go through a more rigorous underwriting process. Applicants with no credit score or limited credit histories can qualify for USDA loans with nontraditional credit information, such as rental and utility payments.
How Credit Score Affects Your Mortgage Rate
Credit scores directly impact mortgage interest rates. A difference of just 100 points could cost, or save, you thousands.
Without a high credit score, you won't qualify for the best mortgage rates available, which could mean you'll end up paying more money over the term of your mortgage. The difference between 3% and 3.25%, for example, can add up, especially if you're applying for a 30-year fixed-rate mortgage.
Why your credit score matters to lenders
Along with a low debt-to-income ratio and a strong financial history, you'll need a high credit score for the lowest mortgage rates. Why?
You'd probably hesitate to lend money to a friend who usually takes forever to pay you back — or doesn't pay you back at all. Lenders feel the same way about mortgages. They want to lend to people who have a record of on-time payments to creditors.
Lenders rely on credit scores as an indication that a borrower will meet obligations. A higher credit score, experts say, reassures lenders that they will be paid back.
Your credit score is calculated most often with the FICO scoring model and is derived from the information on your credit reports, which are compiled by credit reporting companies. Your reports include a history of your payment habits with borrowed money.
Your credit score is "one of the most important parts to qualify, but it is a part," says Michelle Chmelar, vice president of mortgage lending with Guaranteed Rate in New York. "You have to have the whole package: income, sufficient assets and credit."
Source: https://www.nerdwallet.com/
Ready to take the next step in your home buying journey?…Let us help you!
Call now:(617) 201-9188 Ana Roque |209 West Central Street, Natick, MA
Ana Roque is a Brazilian Licensed Realtor at Re-Connect, LLC with 16+ years of experience in the Real Estate industry.
Ana speaks 3 languages (Portuguese, English, Spanish), Wife, Stepmom, Journalist, Event Director for the National Association of Hispanic Real Estate Professionals (NAHREP) Central MA Chapter.