10 Reasons to Use Your VA Home Loan Benefits
Since World War II, millions of military service members have become homeowners with the help of their VA home loan benefits. The U.S. Department of Veterans Affairs backs VA loans, which have lower credit score requirements than other types of mortgages and require no money down.
If you're a member of the military, veteran or an eligible spouse, it's worth exploring why you should use your VA home loan benefits.
1. You don't need a down payment
One of the most appealing features of a VA home loan is the 0% down payment option. By contrast, conventional and FHA loans require you to put down at least 3% and 3.5%, respectively.
There is a catch: VA home loans are only for primary residences, meaning you have to live in the home. However, you can own more than one home using your VA home loan benefits; we'll explain that in a bit.
2. You don't need perfect credit
There's no minimum credit score for a VA loan. However, lenders still have to verify you can repay your loan and will pull a credit report to see how well you've managed other credit accounts. VA-approved lenders typically set their minimum credit score at 620 or higher.
VA lenders view your recent rental payment history as a benchmark for how timely you'll make mortgage payments.
Additionally, VA loans have a shorter waiting period after a major credit problem like a foreclosure or bankruptcy. For example, you might have to wait three to seven years after a foreclosure to apply for an FHA or conventional loan, versus two years for a VA loan.
3. You may be approved with more debt than other mortgage programs
Lenders consider two factors when it comes to evaluating your ability to repay a VA loan: your debt-to-income ratio and your residual income. The recommended debt-to-income ratio for a VA loan is 41%.
Residual income reflects how much cash you have left over after expenses each month. The requirement varies based on:
Where you live
The square footage of your home
Your family size
You may be approved with a higher DTI ratio if you have extra residual income.
4. You'll get a lower rate and pay fewer costs than other loan types
VA mortgage rates were at least a quarter percentage point lower than FHA or conventional rates for most of 2019, based on data from the December 2019 Ellie Mae Origination Insight Report. The average 30-year fixed rate for a VA loan in December 2019 was 3.66%, compared to 4.07% for a conventional 30-year fixed-rate loan, and 3.93% for a 30-year fixed-rate FHA loan.
You'll also save money on VA closing costs . The VA restricts the fees that VA borrowers are charged. Prohibited fees include:
Attorney fees
Real estate agent fees
Prepayment penalties
VA or FHA inspection costs
Itemized mortgage fees of more than 1% of the loan amount (total lender fees must fit into a 1% flat fee)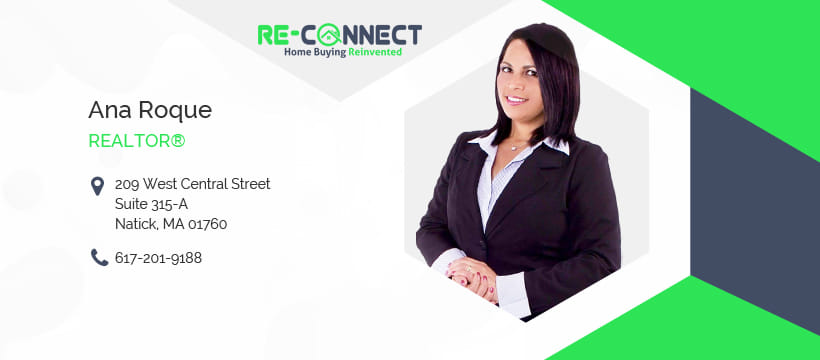 5. You won't need any mortgage insurance
Another benefit of VA loans: no mortgage insurance. You'll need private mortgage insurance with a down payment that's less than 20% on a conventional loan to protect the lender if you default. With an FHA loan, you'll pay mortgage insurance premiums regardless of how much you put down.
However, the VA does assess a funding fee to help offset the cost of the VA home loan program to taxpayers. The amount varies based on your branch of service, down payment, how many times you've used your home loan benefits and whether you're buying or refinancing.
The table below reflects the VA funding fee chart for veterans, active-duty, National Guard and Reserve service members.
| | | |
| --- | --- | --- |
| VA Home Loan Use | Down Payment | Funding Fee |
| First-time user purchase | Less than 5% 5% or more 10% or more | 2.3% 1.65% 1.4% |
| After first use purchase | Less than 5% 5% or more 10% or more | 3.6% 1.65% 1.4% |
| First-time user refinance | N/A | 2.3% |
| After first use refinance | N/A | 3.6% |
| Interest rate reduction refinance loan (IRRRL) | N/A | 0.5% |
Important note about financing the VA funding fee
Because the funding fee is typically rolled into your loan amount and no down payment is required, you could end up owing more than your home is worth. For example, a first-time user buying a $250,000 home with no down payment and financing the 2.3% VA funding fee will result in a $255,750 loan amount at closing. Keep this in mind if you plan to sell your home or relocate in the near future — you could end up owing, instead of making money at closing.
6. Your house will meet extra VA loan safety standards
The VA sets minimum property requirements for any VA-financed home to make sure the home is safe to live in. In some states, the VA may require additional inspections for termites, water quality or other potential hazards unique to the home's location.
In addition, only a VA-approved appraiser can complete a home appraisal. For added protection, the seller must sign a contract addendum requiring an earnest money refund if a VA buyer cancels because the appraised value is less than the sales price.
7. You'll have flexible VA loan refinance options
For homeowners with a current VA loan, refinance guidelines are more lenient than conventional financing. For example, a veteran can lower their rate and roll in closing costs without income documents or an appraisal through an interest rate reduction refinance loan ( IRRRL ).
Homeowners may also choose to use their VA home loan benefits to tap equity for home improvements or debt consolidation. The VA allows you to borrow up to 90% of your home's value with a cash-out refinance. This is more than the 80% limit set by FHA and conventional cash-out refinance guidelines.
8. You can borrow more than other mortgage programs with no down payment
Military borrowers searching for more expensive homes have an advantage over FHA and conventional borrowers: There are no VA loan limits. Conventional loan amounts are currently capped at $510,400 in most areas, while the majority of counties are limited to FHA loan amounts of $331,760.
VA buyers may also be able to buy a second home with no down payment, based on their VA home loan bonus entitlement. This allows military families to move from base to base and use their VA home loan benefits to buy a new home while they're waiting to sell or rent their current home.
9. You'll have access to more mortgage relief options
The VA has built-in systems to help homeowners avoid foreclosure. In addition to contacting your servicer, a VA loan technician may help you negotiate your relief options to keep your home. The VA will automatically start contacting you to provide financial counseling if your loan is 61 days past due.
You may be offered a temporary forbearance period allowing you to skip payments for a set time. Alternatively, the VA may work with your mortgage servicer to establish a repayment plan to make up missed payments. You can also apply for a mortgage modification to permanently lower your rate and payment.
10. Your VA home loan can be assumed by someone else
An added benefit of having a VA loan is the ability to transfer it to someone buying your home. This is known as a loan assumption, and it allows a qualified buyer to take over the liability for an existing VA loan.
Benefits of a VA mortgage assumption include:
Attracting more buyers if your interest rate is lower than current VA rates
Restoring your eligibility so you can buy a new home
Having the funding fee potentially waived if another veteran assumes your loan
How to check your VA home loan eligibility
Before you apply for a VA home loan, confirm your VA home loan eligibility. If you're a retired veteran, the easiest way to find out how much entitlement you have is to request a VA certificate of eligibility (COE).
If you can't generate a COE using the online system, you'll need to provide some information to confirm your military service including:
Military paperwork showing how many continuous days, months or years you served
Verification of any active duty you served
Proof of which branch you served in
Paperwork showing you were discharged due to service-related injuries, hardship or reduction in force
Confirmation you were honorably discharged
Editorial Note: The content of this article is based on the author's opinions and recommendations alone. It may not have been previewed, commissioned or otherwise endorsed by any of our network partners.
Source: https://www.lendingtree.com/
Written by: DENNY CEIZYK | Edited by: DEBORAH KEARNS
Editorial Note: The content of this article is based on the author's opinions and recommendations alone. It may not have been previewed, commissioned or otherwise endorsed by any of our network partners.
Let us join your journey of getting your dream house!
Call Today (617) 201-9188 Ana Roque – Realtor
209 West Central Street, Natick, MA
Ana Roque is a Brazilian Licensed Realtor at Re-Connect, LLC with 16+ years of experience in the Real Estate industry.
Ana speaks 3 languages (Portuguese, English, Spanish), Wife, Stepmom, Journalist, Event Director for the National Association of Hispanic Real Estate Professionals (NAHREP) Central MA Chapter.
Ana is a self-motivated, goal-orientated and focused on building her career with partners and develop leadership with excellence to her teamwork as a mission to create a legacy to her clients and children.
WHAT WE OFFER
Buyer's agent | Listing agent | Short-Sale | Foreclosure | Rehab homes | Commercial R.E.